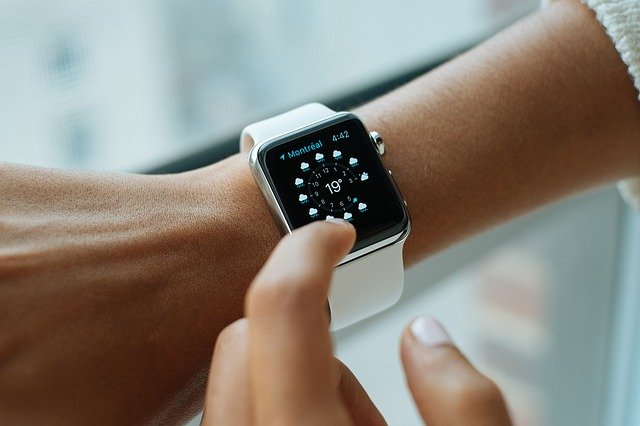 The Best Non-Chinese Smart Watch in India 2021
Be honest and tell me, how likely are you to give up things that are "Made in China"? I am sure after this whole deadly pandemic situation, many of you would say "Me…". But where we are ready to get rid of those TVs, laptops, smartwatches, and other 'Boycotts of Chinese Products', how about having one of the best non-Chinese watches in India?
Do you know? After the spread of COVID-19, 71% of Indians are saying NO to all the products that are manufactured in China. Don't believe us? Check out this study.
Anyway, we know that you need to look smart and professional. This is why we are here with remarkable watches for you that are definitely china-proof. Especially, these all are smartwatches to mark your status in your zone. 
So, here are the Best Non Chinese Smart Watch in India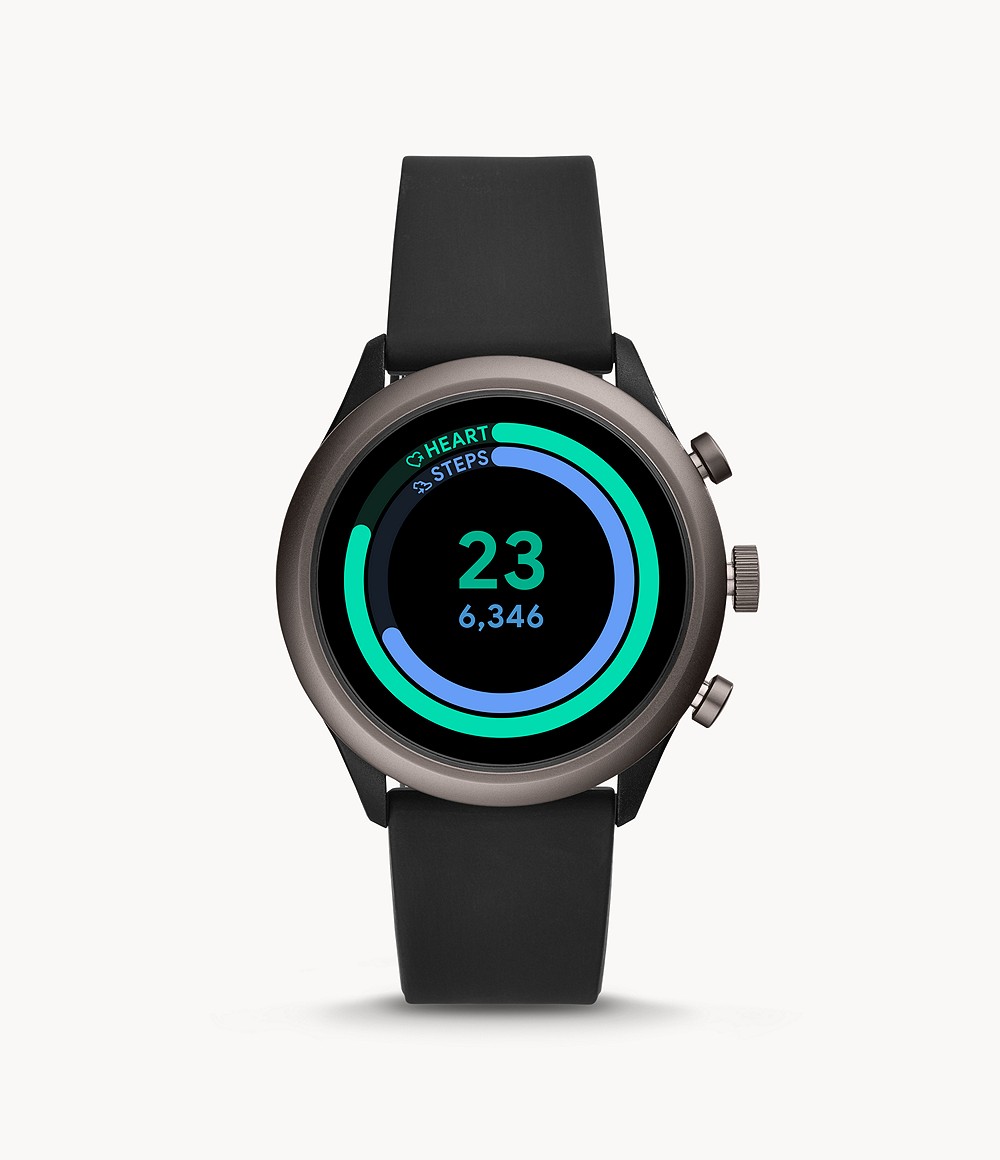 Talking about watches? Let's start with the best-ever world-class watch brand- Fossil. So, here is this stylish and available-in-multi-colour Fossil Sport watch. This one comes in two watch cases- 43 millimetres and 41 millimetres. The band of the watch replaces easily and fits comfortably on your wrist.
This watch has a stunning display and quick, impressive brightness that you'd love. You can easily access its functions from different angles. It has this latest snapdragon 3100 processor, which is slightly faster than the previous ones. Besides, you can simply download any music or data of your choice.
Features of Fossil Sport:
Metal and the silicon body

Supports heart rate, GPS, and other exciting functions

LED flashlight

Fitness tracker and storage of 512 MB

Has in-build microphones

Works with SnapDragon wear 3100.

24 hours battery life

Costs around Rs 10,000.
Check the cheapest price on Amazon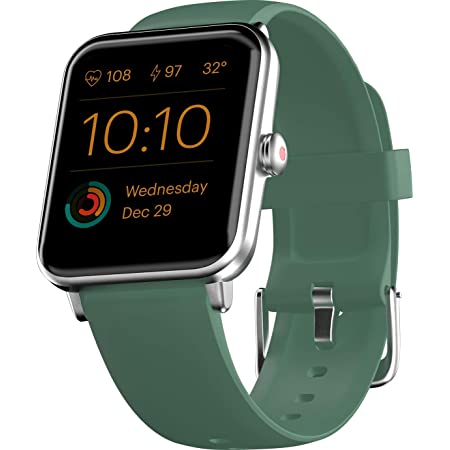 Noise is one of the most renowned Indian brands and pretty popular when it comes to watches. The good thing is, this Noise ColorFit Pro 3 is a good resemblance to Apple watch that you get at a pretty low price. Moreover, once charged fully, this will work straight for like 10 days. How awesome?
One good thing about this watch is you will find exciting colour options. Experiment as you wish. The build of its body will surely leave any point of disappointment. Plus, you can wear this for a long time not just because of the looks but because of the lightweight. Besides, right in the back of the box, you will notice- 'Made In India' sign.
Features of Noise ColorFit Pro 3
Known for its build that has Oximeter functions

Has sleep and stress monitor

1.55-inch display with bright colours

Has a resolution of 320 x 360-pixel display

500 NITs of brightness

Works super-smoothly

Best for sports and strenuous activities

Works well with IOS 9 and Android 4.4 & +

It costs around Rs 6,000.
Check the cheapest price on Amazon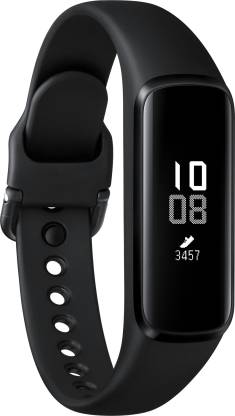 Samsung, the Korean brand, is not just renowned for its gorgeous and advanced phones but its watches too. It launched its Galaxy Fit E watch recently in competition with Xiaomi Me Band. But this one has good features and is lightweight. This one operates using an application- Galaxy Wearables.
This one has AMOLED 0.74 inch screen that will show no colours, just black-and-white details. The screen is pretty bright and performs every function quite smoothly. It has a continuous heart rate monitor. You can also keep an eye on your calories, blood flows, steps and much more, but for that, you would have to download another app.

Features of Samsung Galaxy Fit E:
Black and white display

Lightweight and easy to carry around.

Works with Bluetooth v5.0.

Accelerometer, HR Sensor

It weighs 15 gms

Has a 70 mAH battery

Price- Rs 2,500
Check the cheapest price on Amazon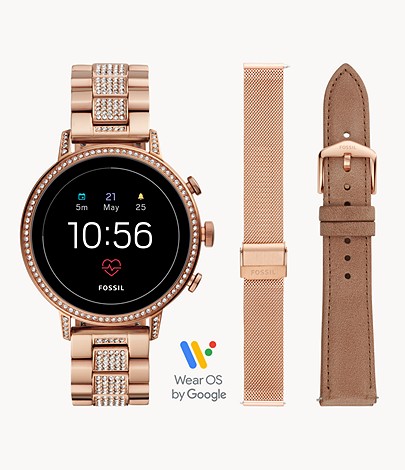 Undoubtedly, Fossil has the most refined looks and best technology combined with a gorgeous body. Well! This Gen 4 Venture is pretty much summed up what I have been talking about. All the health monitoring system works from Google that also keeps you updated with the live reporting.
Coming from a square display to a circular display, this is quite an improvement by Fossil creations. Here is a good part, it doesn't look like a smartwatch with those shiny and glossy bodies. Just a regular watch with extensive features you will love to have in modern days. Let's read more about the features down there.
Features of Fossil Gen 4 Venture:
Made with stainless steel

40 millimetres dial

Fitness and activity tracker

Music and other data storage

It is 30 meters water-resistant.

Comes with a 2-year warranty

It will cost you Rs 13,000.
Check the cheapest price on Amazon
5. boAt Storm Smart Watch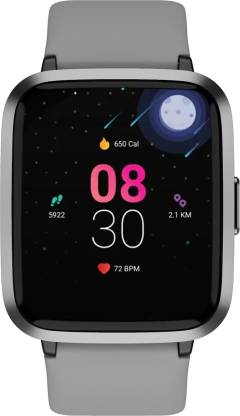 I don't know how many of you know, but boAt is an Indian brand that manufactures its good in India. So, promoting that 'Make in India' rule, this one seems a perfect budget smartwatch you should have. boAt Storm Smart Watch is very reasonable in prices with a metal body and silicon straps.
This one has a battery of 210 mAH that works for around eight days. The best thing about this budget watch is its sensor quality that will surely not disappoint you. You will get Heartrate, SpO2 sensor, and much more under this price. Receive notifications or perform any other functions using the application on your smartphones.
Features of boAT Storm SmartWatch:
33mm full-screen display

5 ATM water-resistant

Comes with eight sports mode

Full touch 2.5D curved display

Health and fitness monitoring options

Comes with a 1-year warranty

It will cost you Rs 3,000.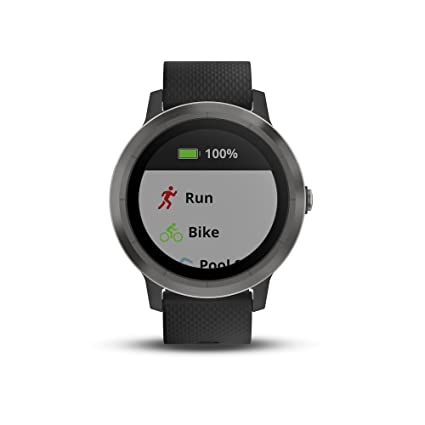 You might think Garmin products are manufactured in China. But this American brand is definitely made in Taiwan. So, there is a go-to option for this one. Now, the Garmin VivoActive 3 is one of those mid-range GOS smartwatches with excellent features. The body fit of this watch is so sleek and perfect that you will literally forget it's on your wrist. Yeah! It's that comfortable.
The screen on the dial has a glass that is scratch-resistant. Yes, this one has a touch-screen, but even if you don't wanna use it, you can try out its side swap option. Besides, this works for the whole 5 days once charged fully. So, pretty impressive when it comes to performance and battery life.

Features of Garmin VivoActive 3:
It has a 1.2-inch screen

There are an in-built GPS + other sports apps.

Available in black and gunmetal

Awesome apps, widgets, and faces

Costs around Rs 17,000. 
Check the cheapest price on Amazon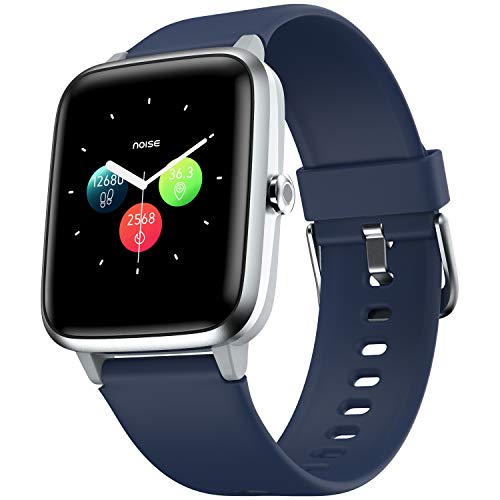 We all know, Noise is an Indian brand that is based in Gurgoan, where it is manufactured. But the best thing about Noise ColorFit Pro 2 is its price which is just Rs 5000 something. Pretty reasonable.
Moving on to its specialities, this watch is available in 3 colours Black, White, and Grey. The look and design of this one are really great and won't leave a mark of disappointment. Well! Especially under this price. You'll get a curved and colourful display and a battery that stays put for up to 10 days.

Features of Noise ColorFit Pro 2:
Available 9 sports modes

Fitness and activity monitor

Waterproof body

Scratchless screen.

10-days battery duration

Full HD touch-screen

Has multiple sports mode

Costs Rs 5,000. 
Check the cheapest price on Amazon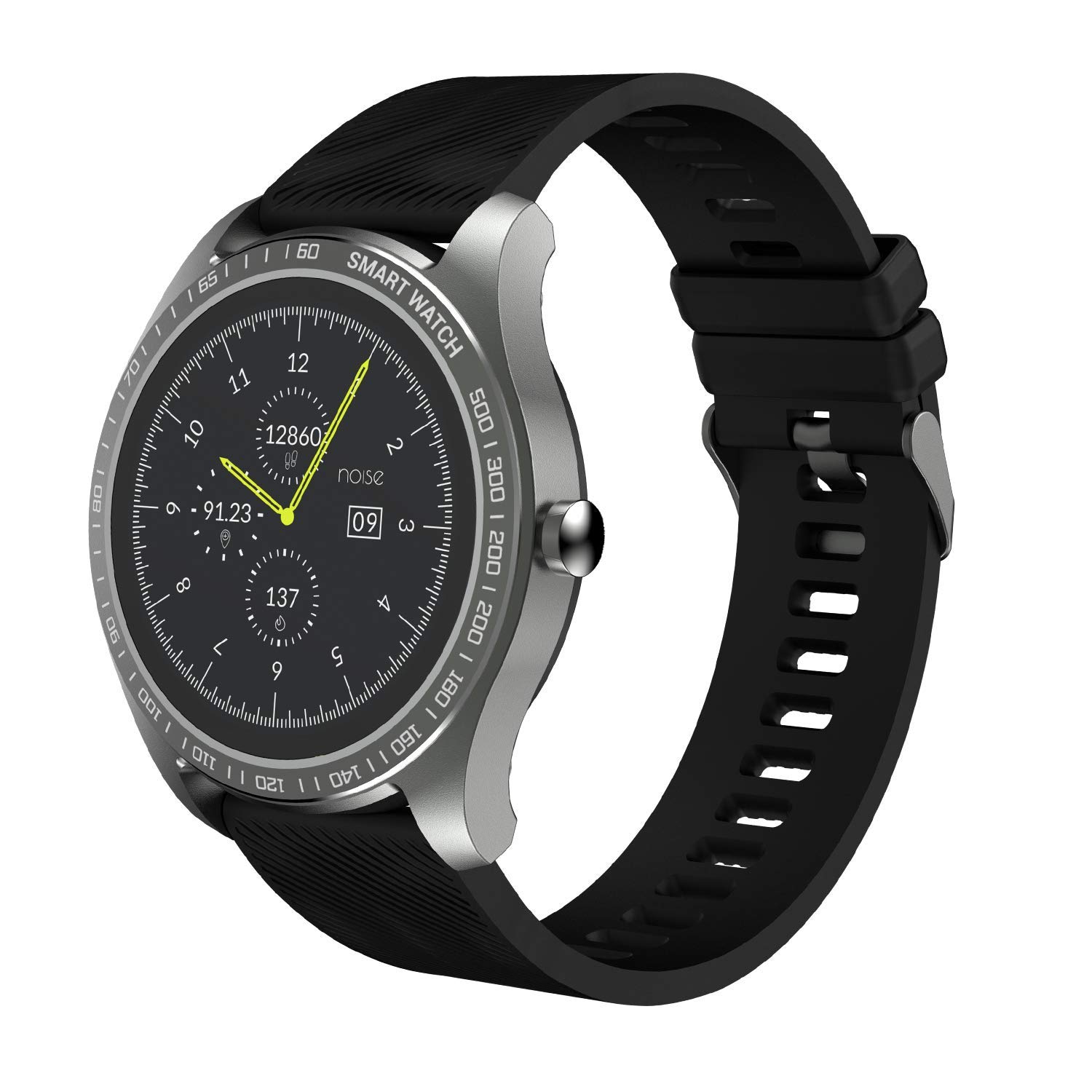 Again, we have a great watch by the Indian Brand- NoiseFit Evolve Sports. Well! As the name suggests, this one is the best option for sports lovers. Where the ColorFit Pro has a rectangular body, this one is knowns for its circular creation. Its display is as awesome as the previous one.
This 1.2 inch, round AMOLED display will show every colour as perfectly as you need. The battery of this watch may not be as good, but it works fine for like 3 days + 10-days standby. You can track your sports and other health activities. Besides, receiving notifications through this watch makes it a lot easier to deal with.

Features of NoiseFit Evolve Sports:
Works in Android (4.4+) and iOS (9.0+)

Continuous heart rate monitor

Sports and other activities monitoring

Exciting watch faces

Health tracker of advanced level.

1-year warranty

Costs you Rs 8,000.
Check the cheapest price on Amazon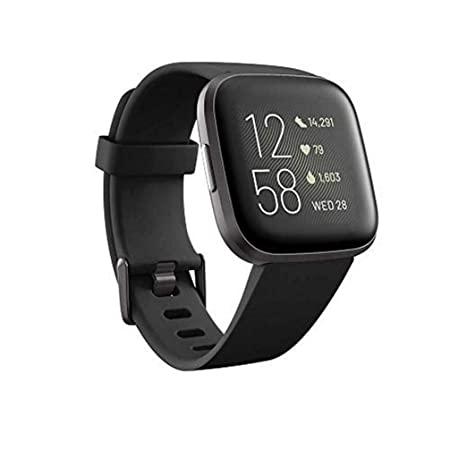 Big fan of Apple Watches? Here is something that pretty much resembles it both in looks and features. This Fitbit Versa 2 has a square and round-edge-sides body with beautiful looks. It stays always-on display with its OLED display option that not only spreads colours vividly but saves a lot of battery.
In this 4-inch display, you will get a quality of 300X300 pixels. Go to the settings, and it will allow you to change a lot as per your requirements. Besides, you will get a microphone that is integrated with Alexa. How awesome is that? What's more? Go down and check out its features.

Features of Fitbit Versa 2:
Talk to built-in Alexa

Sleep and other health trackers

24/7 continuous heart rate recording.

Enough storage to have 300+ songs

Get quick news and additional information

It will cost you Rs 15,000.
Check the cheapest price on Amazon
Conclusion
Now, you don't need to depend on those Chinese smartwatches anymore. Here is your list of the best Non-Chinese Watches in India. So, go and get yourself one and be that China-proof consumer. 
Also Read: 10 Best Watch Under 10,000 in India 2021