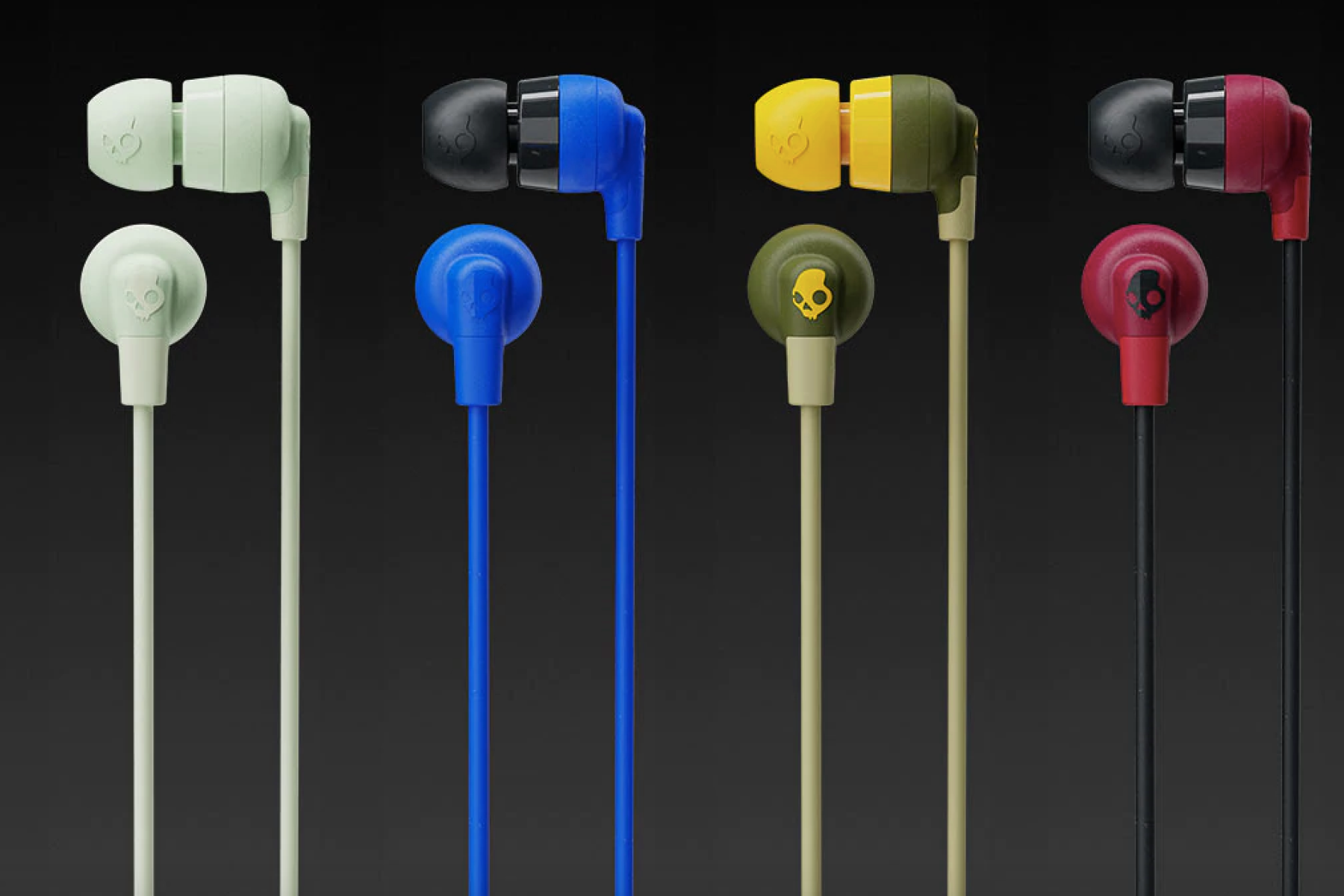 6 Best Earbuds Under Rs 500 in India 2021
When we talk about earbuds, the one thing that comes to our mind is the price. Yes, there are many earbuds and earphones available in the market that costs thousands of rupees. However, it is not an excuse for you to bury your desire of having the best earbuds. 
What can be the right budget for having an earphone? Rs 5,000? Rs 1,000? Honestly, there is no right price range. For those who have a budget of just Rs 500, you are at the right place because here we have a list of 6 Best Earbuds under ₹ 500.  
Wait!!! Before starting talking about the list, there are a few things that you need to keep in mind before making your purchase. We know what exactly you can expect from an earbud that costs no more than ₹ 500. 
It should have a driver of no less than 9-10mm.

Should be from a renowned brand.

Should have the best-quality wire

There must be an in-line microphone. 

And it should have a remarkable audio
6 Best Earbuds Under 500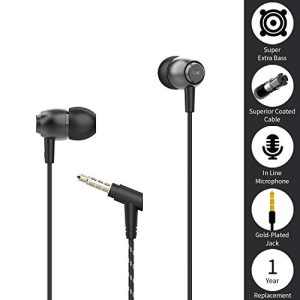 Earphones and boAt, nowadays, go hand-in-hand. People are crazy about this company because of all the high-quality products it manufactures. So, we are here with quite budget-friendly earbuds by boAt- the BassHeads 162. 
BassHeads 162 are on this list because they are one of the most durable earbuds you can purchase at this price. Moreover, With a budget of just ₹ 399, you will get a 1-year warranty which is very rare at this price. 
Additionally, as the name suggests, it has extra Bass that will add more fun to your music. Apart from that, there is a 10mm driver, very clear sound, and an in-line microphone. The wire of these earbuds is pretty impressive as it is made from a tangle-free material. 
Features of boAt BassHeads 162
Popular as one of the best-wired earphones 

PVC dual braided cable (not easy to break or tangle)

Works with both iOS and android

Comes with a 1-year warranty

Has an in-line mic

Comes with additional earbuds

Noise cancellation ability 
Specifications of boAt BassHeads 162
Model- BassHeads 162

Has a 3.5mm connectivity pin 

Dimensions 120 x 0.1 x 0.2 cm

Weight- 19 gms
Check the cheapest price on Amazon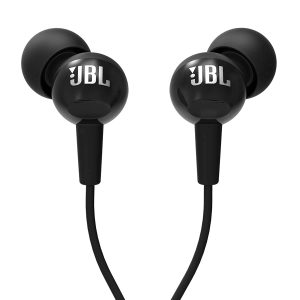 Here we are with another leading brand in the market of earphones and earbuds. JBL is one rocking brand that everybody wants to own. Now, here is its reasonable piece- C100SI. Have a look at its Amazon page and you will see its fan following. Over 85,000 people have reviewed these earphones. 
Now, looking at its qualities, its wire is nice and comes with a nice rubber-support from both ends. Its earbuds are in a cross-angle style which makes them easy to fit in your ear canals. They stay in place for longer because of their plastic and rubber grip. Also, the company gives you extra rubber plugs as well that are in different sizes. 
This light-weight and glossy earbud give you a remarkable sound output. No matter if you use it for YouTube videos, Music apps, or anywhere else. It gives you fine-quality sound under just ₹ 480 (approximately).
Features of JBL C100SI
Cross earbuds design (easy stability)

JBL signature sound

Works great with any app

Comes with 3 sizes of ear tips

Super comfortable and lightweight

Rubber tips cancel the extra voice. 

Comes with a 1-year warranty
Specifications of JBL C100SI
Glossy and sleek design

Model- C100SI

 3.5mm earphone jack

Type- wired

Dimensions- 6 x 3 x 17.5 cm

Volt- 0.1 volts

Weight- 50 gms
Check the cheapest price on Amazon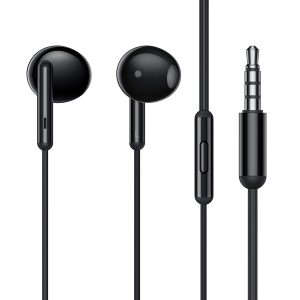 Realme is now a rising brand in the market of smartphone and mobile accessories. When we talk about these earbuds, they are some classy-looking buds you can purchase. Digging into the features, it has a 10 mm driver and in-line mic for just ₹ 399. 
What's more? It has a tangle-free wire. So, no matter where you keep it in your bag, its wire will untangle without any hustle. As far as connectivity is concerned, it has an L-shaped connector which is a plus point for people who often screw-up with their wire connections. 
Another best thing about these earphones is they fit nicely in your ear canals and do not come with frequent movements. Besides, its sound quality is REALLY amazing. You simply cannot hold yourself back from enjoying every beat of the song. 
Features of Realme Buds Classic
Excellent sound

14.2mm driver (awesome)

Gives high-fidelity music

Cable made of TPU material 

Single remote allows every control

Crystal clear calling experience
Specifications of Realme Buds classic
Weight- 14gms (super lightweight)

In-line HD microphone 

Dimensions- 126 x 1.8 x 1.4 cm

3.5mm connectivity pin

Model- Realme Buds classic
Check the cheapest price on Amazon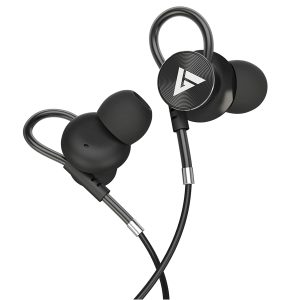 The comfort of your earbuds is very important because it is something that stays in your ear the most. So, these Boult Audio BassBuds Loop are the best one when it comes to a nice fit in your ears. Because, as the name suggests, it has a nice loop that fits into any size of the ear holes.
Having a tangle-free wire is all fun but these earbuds have Kevlar Reinforced material that makes them free from any break. There is a golden connective pin with a slightly L-shaped connection. This prevents any unplugging or breaks at the connecting point. 
Its sound quality is pretty nice with fine-quality bass and a lightweight your earns can handle. Besides, its microphone results are impressive and it blocks passive voices from your environment. Hence, all these features make it a wonderful piece for just ₹ 450.  
Features of Boult Audio BassBuds Loop
Has a lightweight 

Kevlar reinforced material avoiding wire breaks

Calls and music in-control mic

Siri or Google assistance voice command

Easy connectivity fine connecting point

Tangle-free wire

Good sound quality 
Specifications of Bould Audio BassBuds Loop
Color- black 

Weight- 32 gms

Model- Loupe

Dimension- 10 x 6.5 x 2.75 cm

Loop earphones + 2 pair of buds
Check the cheapest price on Amazon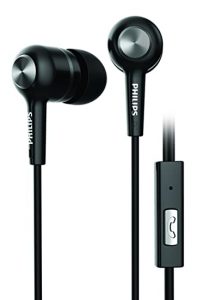 As our next best earbuds under ₹ 500, we have Philips SHE1505BK/94 which is known for its fine bass and steady music. Its body structure is really nice especially the spike over the earbuds that makes it extremely stable. 
These earbuds come with 3 interchangeable ear caps that allow them to be an optimal fit for all types of ear sizes. Coming to the microphone, Philips earbuds have integrated microphones with a call button that helps you in accepting and rejecting any calls you receive. 
With just ₹ 350, you will have a perfect design along with fine sound quality. You can enjoy the sound, even more, when you will have rubber plugs on. So, no outside disturbing noise. 
Features of Philips SHE1505BK/94
Comfortable fitting of earplugs

The rubber buds block extra noise from the surrounding

Has a microphone and call button

Comes with 3 interchangeable buds

Excellent sound quality
Specifications of Philips SHE1505BK/94
Made of rubber material 

10mm driver

3.5mm plug 

1.2m flexible cable wire

38 gms of weight

Dimension –  18.5 x 7 x 2.5 cm
Check the cheapest price on Amazon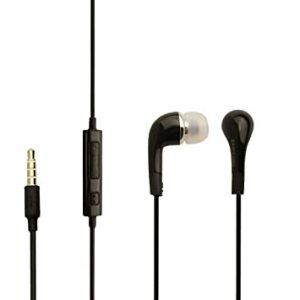 Last but not least we have Samsung as one competitive brand in the smartphone and accessories industry. EHS6 has a good bass quality with the least disturbance and boots. These are available in 2 colours- white and black and the price range can vary from ₹400- to ₹450.
There is a 10mm driver available with these earbuds along with a tangle-free and super flexible wire. It has an easy-to-use volume controller placed with a built-in microphone. Moreover, there is a flat audio signature for you to have a stable sound. 
These Samsung earphones are known for their comfortable fittings. This is why you can enjoy your music for a long without feeling the pain in your ears. Also, its mic allows you to attend/reject any phone calls you receive without plugging out the earphone. 
Features of Samsung EHS6
Available in 2 colours (white and black)

In-build microphone

Volume button 

Ability to attend/reject calls

Comes with a 6-month warranty

Connectible to iPhone and android

Excellent sound quality
Specifications of Samsung EHS6
Model EHS6

Hands-free

Wired earbuds

Weight- 59 gms

Dimensions- 5.4 x 6.3 x 4.2 cm
Check the cheapest price on Amazon
Conclusion
If you think having a budget of just ₹ 500 will limit your choices of having a nice earbud then you are wrong. There are plenty of options available in the market. But here are the best earbuds under 500 you can find. 
So, choose what you want and go for the best.