How to Punk an Apple Fanboy the Week of the iPhone Release
*Update* We've updated the fake articles with today's date and have made it easy for anyone to use this as a prank on office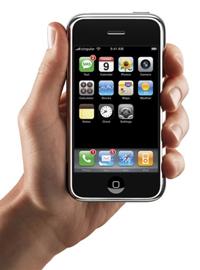 workers. "How to" at the end of the article.
__________________
I work in Indianapolis and have a coworker who is obsessed with all things Apple, especially the iPhone. He's ready. He's got Indy Apple stores and AT&T locations on speed dial and is set for the biggest release since the iPod itself. This Friday at 6:00 p.m. was to be the beginning of his best weekend ever…. until…
A group of us at work decided to spoof an article in Indy's most prominent local paper: the Indianapolis Star. What we did was scrape the website, pasted some of our own content into it, and changed DNS settings such that any browsing on our local network at work would reroute IndyStar.com to our fake site that was made to look exactly like the real thing. We even did the same thing for Apple.com so that we could mock up Apple's site "crashing" due to heavy traffic in response to the unfortunate news of the iPhone being delayed.
Click on the images below to see how it looked. The first is the actual fake article that was displayed when the front page story was clicked on, and the second is the homepage with the title story about the iPhone delay. We could only let the joke run for so long (a couple hours). This guy was/is determined to get an iPhone and was considering purchasing a ticket to New York to avoid the supposed disaster of the iPhone being delayed for Indianapolis. And we're not that mean.
See below for the text of our fake press release:
IndyStar2
IndyStar1"AT&T Inc. and Apple Inc. announced on Wednesday morning that only portions of the United States would receive

shipments of iPhones for the June 29 product launch.
Due to unforeseen production and distribution issues, the computer manufacturer has discreetly told select AT&T Stores and Apple Stores that the first shipment of the iPhone will not reach them. Instead, Apple will focus the first shipment of phones to larger markets, primarily the East and West Coasts.
Retail outlets that have been affected have been told that they would receive inventory in the second wave of shipments of the iPhone. Apple estimated this to mean arrival at the stores approximately one week to ten days after the initial launch.
States confirmed to be affected by this are: Colorado (with the exception of metro-Denver), Idaho, Illinois (with the exception of the metro-Chicago area), Indiana, Iowa, Kansas, Kentucky, Minnesota (with the exception of metro-Minneapolis-St. Paul), Missouri, Montana, North Dakota, Oklahoma, South Dakota, Wisconsin, and Wyoming.
Consumers in these areas have been urged to order their iPhone from Apple's online retail site, and will receive their iPhone with the second wave of shipments.
The highly anticipated gadget retails for $499 for a model with 4 gigabytes of storage and $599 for one with 8 gigabytes. It's slated to go on sale at 6 p.m. local time Friday at Apple and AT&T retail stores as well as Apple's Web site.
Apple claims the iPhone – which combines the functions of a cell phone, iPod media player and web-surfing device – will be easier to use than other smart phones because of its unique touch-screen display and intuitive software that allows for easy access to voice mail messages, the Internet, and video and music libraries."
How To: If you have access to your in house DNS servers, create a CNAME entry for www.indystar.com and indystar.com that points to ellisfoundation.com.