TC News: Google's Cellphone Again, New Blu-ray Discs Don't Work, Social News to Come to MSNBC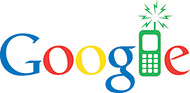 TechConsumer News is a feature we started out of a hobby of tracking the latest happenings within the consumer related technology sphere. The goal is to provide a concise, compiled overview of the most intriguing stories from the last few days. Feel free to give us feedback or send us tips.
Here's the latest in TechConsumer news:
The New York Times takes a stab at perpetuating rumors on the Gphone (for previous rumor coverage see our post here). The article explains how "a large group of engineers at Google has been working in secret on a mobile phone project…. Google wants to extend its dominance of online advertising to the mobile Internet, a small market today, but one that is expected to grow rapidly. It hopes to persuade wireless carriers and mobile phone makers to offer phones based on its software, according to people briefed on the project. The cost of those phones may be partly subsidized by advertising that appears on their screens. Google is expected to unveil the fruit of its mobile efforts later this year, and phones based on its technology could be available next year."
Ars Technica explains how consumers expectations may be shattered when it comes to movie discs just working at home (see our previous coverage of a similar problem here) and gives examples of two new Blu-ray titles that have just been released (Fantastic 4: Rise of the Silver Surfer and The Day After Tomorrow), which both have been reported to have failures on some Blu-ray players:
"One upon a time in a galaxy far, far away, most consumer products were expected to work "off the shelf" and didn't require frequent "firmware updates" to do so. With the new generation of HD DVD and Blu-ray video players, however, this is the norm: firmware updates are to be expected because the players are constantly evolving and are built around a DRM scheme (AACS) that can be "updated" in the event that a hack is found. Blu-ray goes one step further and adds another layer of anti-copy technology known as BD+, but the latter is only now starting to be used. As it turns out, it appears that it's causing problems for many honest customers."
Social news site Newsvine, which launched in March 2006, has been acquired by MSNBC.com, a fifty-fifty joint venture between Microsoft and NBC. Newsvine employs only six people and receives about a million visitors each month who read articles and submit their own articles and commentary. According to Charlie Tillinghast, president of MSNBC Interactive News, MSNBC plans to incorporate some of Newsvine's social and community aspects into MSNBC.com.