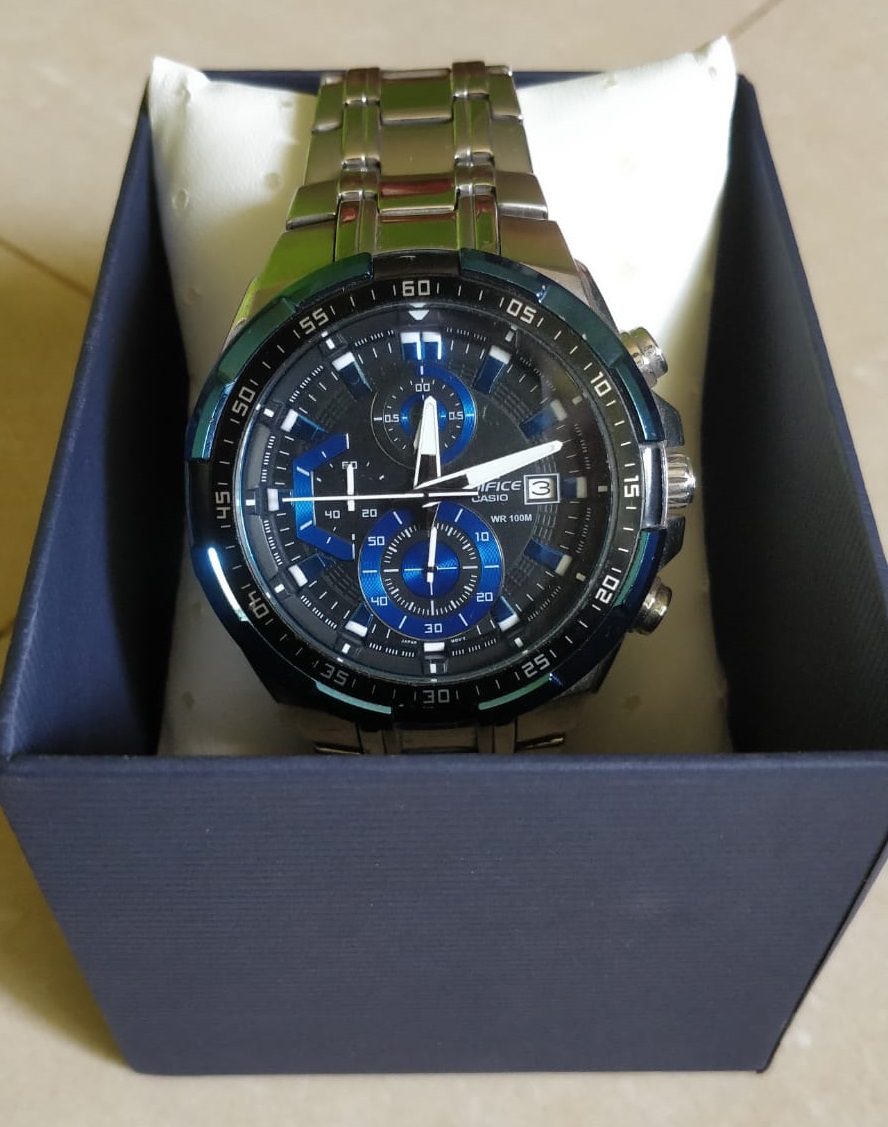 CASIO Edifice EFR-539D-1A2VUDF Men's Watch Review
The Casio Edifice EFR-539D-1A2VUDF Men's Watch is ideal for you if you want a watch that looks stylish and heavy yet at an affordable price. This robust and oversized watch gives you a sporty look and when you get on your bike wearing this bike, it looks classy and fashionable at the same time.
Here we will review this watch which is completely dependent upon personal experience. So, let's see the various aspects of this stunning watch and explore its pros and cons and why it is recommendable.
Specifications
• Brand: Casio
• Model number: EFR-539D-1A2VUDF
• Collection: Edifice
• Weight: 280 grams
• Band colour: Silver
• Band Material: Stainless Steel
• Band Width: 20 Millimeters
• Band Size: men's-standard
• Dial colour: Multicolor
• Display Type: Chronograph
• Case Diameter: 54 Millimeters
• Case Thickness: 12 Millimeters
• Clasp: One-Touch 3 fold clasp
• Water-resistance Depth: 100 Meters
• Special features: stopwatch, Edifice logo, stamped on the crown, back cover, and clasp
• Warranty: 2 years + 6 months on the online registration
• Clasp: One-Touch 3 fold clasp
Design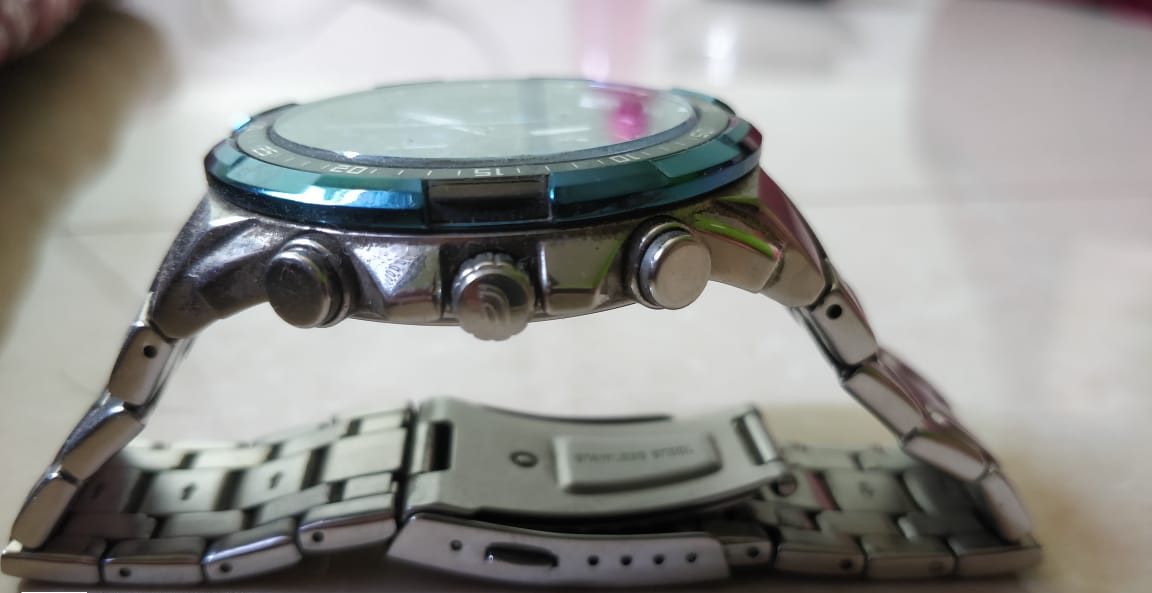 The design of the watch is stylish and it's really on the heavier side with the item weight of 280 grams. It is perfect for people looking for a heavy watch that gives the look of luxury watches. The design of the case, band, and the dial are exquisite with the colour combination of silver with blue that makes it even more attractive.
The illuminated hands of the watch make it easy to read even during the night. The 54 millimetres diameter of the case gives the watch a sporty look.
Product Build
Speaking of the product build, the band of the watch is made up of stainless steel and its width is 24 mm. The clasp is One-Touch 3 fold clasp which is easier to operate. The case of the watch is also made up of stainless steel which is strong. The mineral glass used in the dial offers great protection from scratches.
Warranty
The product has 2 years of warranty from the manufacturer. And you can even avail of an additional 6 months of warranty by registering it online from the date of the purchase.
Pros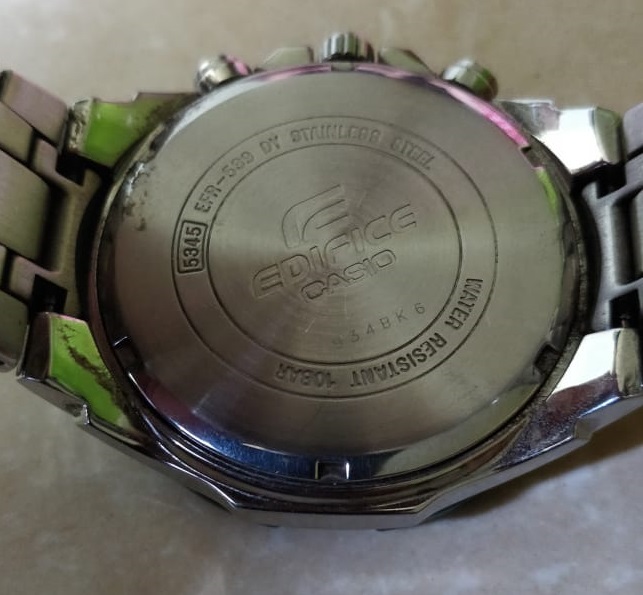 + Stylish and heavy looks
+ Long battery life
+ Good warranty
+ Illuminated hands, easy to read in dim light
+ Great water-resistance of 100 m
Cons
– More colour options preferred
– Might not be good for someone with smaller wrists
Final Thoughts
If you compare chronograph watches with other brands in terms of price, this watch by Casio is the best option available for you. Looking at the design, material, functionality, warranty period, and extra features like illuminated hands, water resistance, clasp, and so on; the watch is definitely a preferred watch. The look of the watch is stunning with shades of blue. In short, the watch is recommendable.