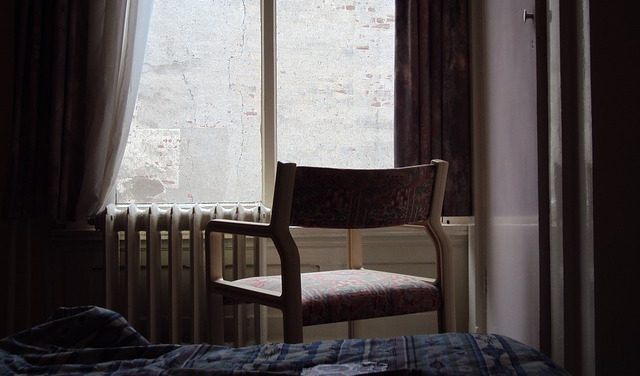 10 Best Room Heaters in India 2021
Do you need a heater? Want to know the best room heaters in India for this winter season? If so, then read on. This blog post will introduce 10 of the most popular and best-selling products across various and the best companies.
Here we are with the 10 best room heaters available in India. If you are thinking of buying a new heater for your home or office, then have a look at these top ten options! We've taken into consideration all factors such as price range, power consumption, and size. 
From budget options to high-end features, there is something here for every price range and use case. All of these are available on Amazon India as well as other eCommerce sites, so make sure you check them out before making your final decision! 
Let's get started…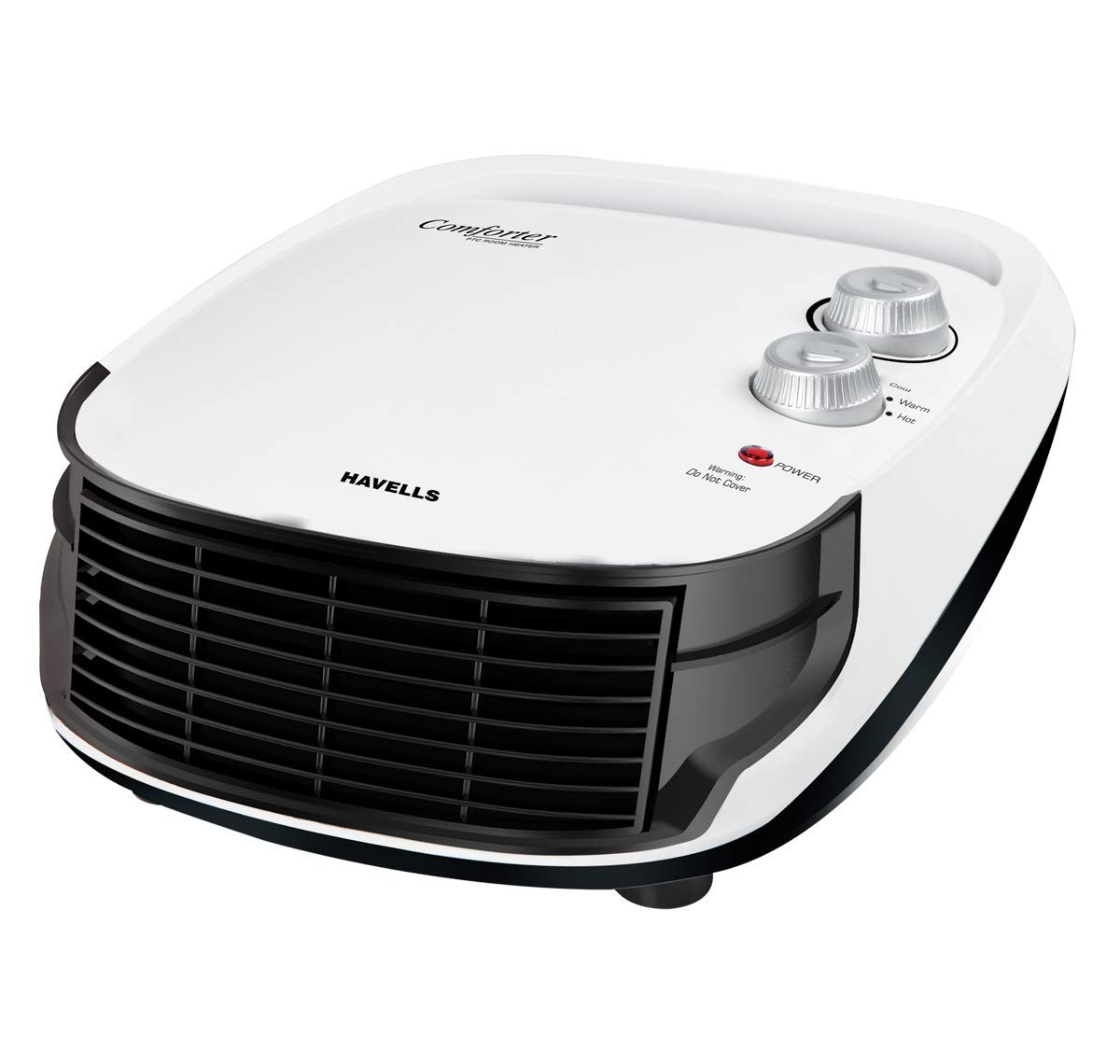 Let's begin our list with one of the most reliable brands of home appliances. Havells has reached the height where it is one of the leading brands that every household prefers. Then why not its Havells comforter heaters?
As the name suggests, this one works with 2000-watt energy. This might be too much, but you can totally rely on its performance, especially if you are not a big fan of the winter season. You can totally laugh off frosty mornings with this lightweight, easy, and portable lifestyle must-have. 
Havells 2000-watt comforter brings to life light mists from its bottom grill, surprising your senses in no time. It also comes with adjustable vents for better air delivery, so now you can finally bid goodbye to chilling winter days!
Features of Havells 2000-watt comforter:
Works with double safety 

Overheating prevention is a priority 

Perfect for 125 sq ft room

Cord length of 1 meter

Thermostats protection

Sleek design and easy to carry

It costs around Rs 4,000
Check the cheapest price on Amazon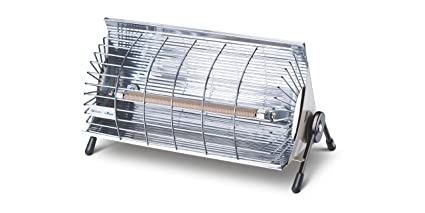 Winter is coming. It's time to prepare for the coming winters, and the best thing about that cold weather is the cosiness of homes. A great heater makes total sense. Guess one of the best heaters out there? It's Bajaj Minor 1000-watt room heater. 
Do you feel lazy getting out of bed every time you are under the warmth of a blanket? This Bajaj minor heater will do the job for you. It is a 1.5 kg heater with its hard-to-ignore warm crispness in the air. This one is just the right choice for you if you want one room to feel like spring in chilling winters. 
Bajaj heater comes with a fine plastic body and is lightweight. So, no problem taking it around the house and keeping it at any corner of your choice. It's an efficient choice to go for. 
Features of Bajaj Minor 1000-watt room heater:
It has a cord length of 1.5 meter

Works with 1000 watts for instant heating 

A fantastic look at heat reflector

Powerful and safety conscious

It costs around Rs 1000
Check the cheapest price on Amazon

Here comes Morphy Richards, another top brand to have for your home appliances. What makes this brand so great? Well, according to the users, the extreme safety and mobile features of its products work best for any household. The 2400-watts oil-filled radiator is incredible as well.
Morphy Richard's room heater has nin fins to spread the heat evenly at every corner of not just the room but the entire house. Without any doubt, no single room will be left cold if you go for this heater.
Let's talk about its looks. This heater has an amazing appearance with a gorgeous body that totally matches your home decor. Morphy's ideal heating solution is sure to change how highly you view these chillier months.
Features of Morphy Richards Radiator room heater:
It has 2400 watts of warmth

There is 9 fin oil radiator

You can use the fan at 400watt PTC

Comes with a 2-year warranty

It costs around Rs 10,000
Check the cheapest price on Amazon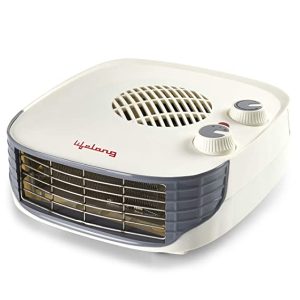 Does your room feel like a freezer? Get yourself this gorgeous LifeLong Flare 2000W fan room heater. Now what is so special about that makes it amazing to be on the list? 
Let me start with its comfortable feel. It turns your room into that perfect temperature. This one has a metal body with copper elements designed to spread the heat evenly in all points of the room. However, it is just suitable for a small space. 
LifeLong flare is safe for the family as it prevents overheating. It does this with its automatic thermal protector. Another best thing about this one is its 2400 rotations features that work every minute. 
Features of LifeLong Flare X 2000W:
This one weighs around 1.5 kgs

The sleek body and easy to carry around

It has a thermostat for your safety

Gives out hot air for approximately 10 feet.

It costs around Rs 1000
Check the cheapest price on Amazon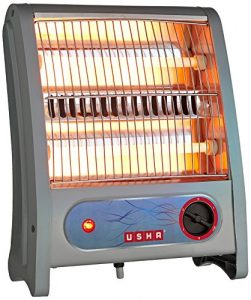 Up next, we have Usha Quartz Room 800W, which is your go-to lifeguard in freezing winters. It would not be wrong to say that you will hardly find anything as good as this one. Especially when it comes to small or medium-size rooms. 
The best thing about the Usha heater is the great handles that make it easier to carry and keep anywhere you want. This avoids tipping over. If you are scared you might get the electric shot, don't worry because this one has a corrosion-free body. 
As we are talking about safety, Usha got that covered too. The heater is made using frame-mounted safety tips that switch over when in need. All this you get in just 800 Watt units in just a 14-pound body. Small package but big giveaway. 
Features of Usha Quartz Room Heater:
It has a long life because of its copper motor

Safety switch-off

Prevents overheating 

Cuts of power because of its thermal protection

It costs around Rs 1200
Check the cheapest price on Amazon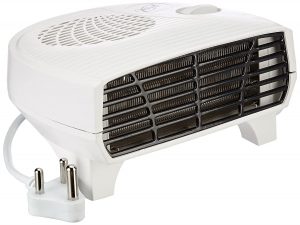 Let's take this list further with this tremendous Orpat OEH 2000W fan heater. Don't wanna get caught in the middle of a cold winter strike? Get yourself an Orpat fan heater. It got your back in this frigid temperature to keep you comfy and cozy throughout the season. 
Orpat has this comprehensive heating coverage. So, you can simply keep it in the living room and get all your other rooms heated up. But if the name says 2000 watts, it does mean it works with that power only. You can adjust the watts between 1000-2000. How awesome is that?
The plastic body, heat settings, sleek black look, and efficient performance, everything combined in this heater, make your winter as great as the spring season. You can stay warm and spend the day in an unexpected safety cut in this overheating-protective heater. 
Features of Orpat OEH 2000-watt fan heater:
It has a long life 100% Pure Copper Wire Motor

You can adjust between 1000w to 2000watt

Converter Extension cord has 5 to 15A

Protective and safety perfect. 

It costs Rs 1000
Check the cheapest price on Amazon
Here comes one of the most innovative brands to get in your home. This Glen Quartz Heater has been on the rock for like 2 years. What do most people say about it? Well, as per the consumer experience, this product is pretty innovative and exceptional for your home heaters. 
Is Glen the right solution for your winter problems? Maybe. Well, as far as adjustable temperature is concerned. Now, let's dig a little deeper. This heater offers insane portable warmth with the best features for your accommodation. Even if you have some preference in your mind, this one allows you to choose between 400w of heat. Pretty ideal, right?
Now, is it perfect for your smaller space? Yes, it is just suitable for your bedroom, playroom, and even if you want to just focus on your office desk. But if you want it for a bigger space like a living area, you can make it robust and get the heat at 800w. It is no traditional out-of-safety heater but a classy modern one with top-notch protection. 
Features of Gen Quartz Heater:
It works with 2 heating adjustments

ISI certified and proven amazing 

It weighs 2.5 kgs

Safety protections are at the top

It costs about Rs 1,600
Check the cheapest price on Amazon
8. Solimo 2000W Fan Room Heater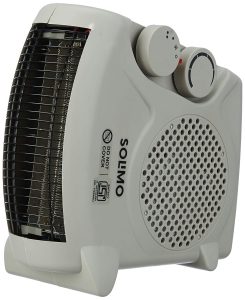 Last but not least is this Solimo fan heater. It is your one-stop solution for your everyday heating. It won't be wrong to say this leaves a little warmth in your heart once you start to use it. And I am not over exaggerating. 
Solimo fan heater offers different features with dual functionalities for your sleek, stylish room. This one keeps your room warm with just 2000w. Besides, this one has an attached fan that gives you cool air during summer. You see? It is an all-rounder. 
Perfect for a medium-size room, this Solima heater is made with a copper winded motor that produces 2400 rotations in a minute. The safety features are as excellent as any other. So if your room exceeds around 130 celsius, this automatically cuts the power off. In fact, the safety steps keep in control even after 126 degrees. 
Features of Solima 2000w fan room heater:
It has a world-class 2400 RPM copper winded motor

Throws out heat at the distance of 10 feet. 

You can keep it both horizontally and vertically

Built-in overheating protection

Works with 220-240 voltage 
Conclusion
There you go. The next time you think about getting the best room heater in India, this list will surely help you out. Let's face it, it is hard to scroll through the internet and ask people for the best in the market. Trust me, whatever item there is on the list, you will not be left disappointed at any cost, 
So, what are you waiting for? Get one best room heater and say goodbye to those lazy winter days.
Also Read:  10 Best Inverter For Home In India 2021