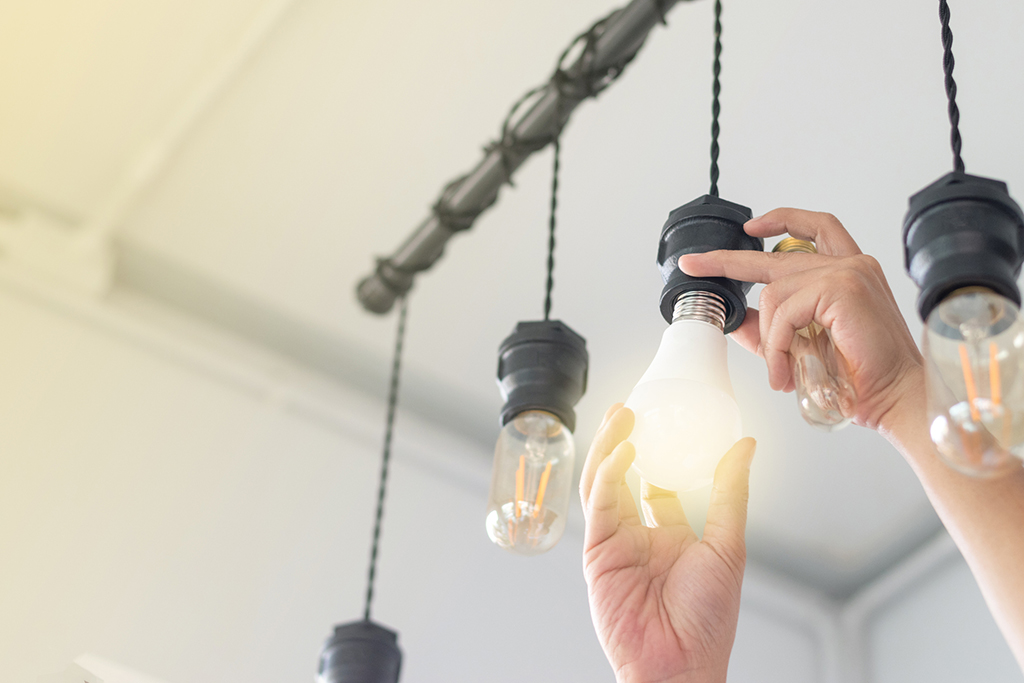 10 Best Inverter For Home In India 2021
No electricity for hours. Urgh! That's frustrating. Now that it's summertime, you need the best investor in India to deal with this hot, burning weather. So, here we are with a list of 10 Best Inverters for home in India.  
Before digging into the list, let me ask you one question. 
How many times have you been sitting in the dark with no electricity for hours? Indians are quite familiar with these issues because there are many places where people experience power cuts for hours. Especially when it comes to night power cuts. 
So, without any further wait, here are the best inverters that you must have in your home to deal with electricity issues. 
Best Inverter For Home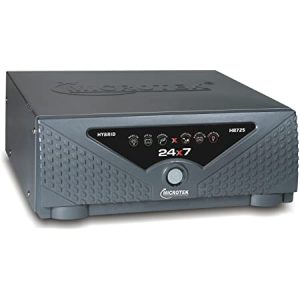 Right in the beginning, we have our favorite The Microtek UPS HB1125 24×7 Sine Wave Inverter. This one has a variety of features that you will fall in love with. MicroTek is one of the top choices in the country. The reason behind this popularity? Its pocket-friendly price and range of proficiency with outstanding features. 
Another reason why we recommend this one is because of its elegant body that fits nicely in your gorgeous interior. There is a Tubular and a Flat Plate Battery that does not give it a bulky look. In fact, it is pretty small in size and you can keep it in any corner of the house. 
Features
There is a switch for Battery Charging and Current Selection. 

It allows you to change the speed as per the inverter's requirements. 

With its hybrid technology, you can operate an inverter without any noise. 

One of the most cost-effective inverters

Blocks all the unnecessary sound. 

Costs around Rs 5,000
Check the cheapest price on Amazon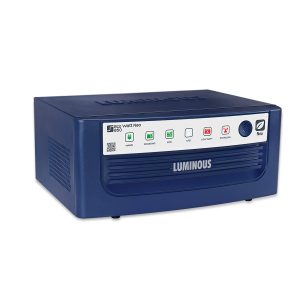 Next up, we have the Luminous Eco Watt 850 that has come a long way to be one of the best ones in the market. It works with a limit of 800 VA and 672 watts of power. Moreover, you will have single battery support in the inverter that works with a Printed Circuit Board (PCB). 
This Luminous Blue-colored inverter is suitable for those who do not want any heavy inverter. The best part is, it works in 2 modes – The UPS and The ECO. UPS provides power to heavy appliances, whereas ECO works for more sensitive items. Let's see what other features you will have. 
Features
It charges its battery even at 110 voltage of power. 

There is an advanced version of the thermal management system. Whenever there is an overheat, it automatically shuts down the inverter. 

You can have it for around Rs 5,000. 

It comes with a 2-year warranty

It handles voltage fluctuations really well

When there is no electricity, it starts the work in just 1-2 milliseconds. (Amazing!!!)
Check the cheapest price on Amazon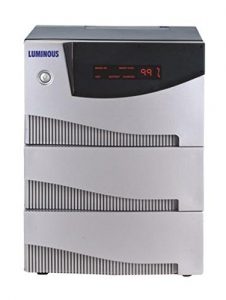 Many inverters do not support heavy appliances such as ACs and refrigerators. However, this Luminous Home UPS inverter is the one that can help you with this. It supports high-voltage appliances be it a deep freezer or washing machine. 
This one is not like those small and adjustable inverters but a big one. Nonetheless, because of its huge size, it comes with remarkable battery power that not only provides you power for hours but also prevents any short circuits or over delivery. 
Features
This inverter works for approx 8-12 hours (That's Amazing)

It is a hybrid sine wave inverter

You can install and maintain it easily. 

It has a plastic body with an overloading capacity

The cost is around Rs 12,000
Check the cheapest price on Amazon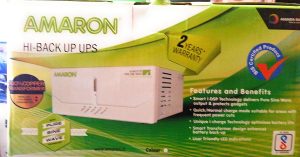 Here is another one that can handle the power cut for 8 whole hours. This Hi-backup pure sine inverter is from Amaron, the company renowned for its new-age inverters. Now, because it's a High (or Hi) power inverter, it suits perfectly your kitchen and home gadgets no matter how heavy they are. 
Here comes the good news, its Smart I-DSP innovation helps it deal with power-sensitive devices. What else? There is a fuse alert that ensures constant force supply and also protects it from fluctuation. 
Features
It can reset automatically itself whenever needed. 

This one consumes less power and prevents high-power loss. 

Whenever there is an overload, it alerts you through its alarm. 

It is quick when charging and works effectively. 

It costs around Rs 5,000.
Check the cheapest price on Amazon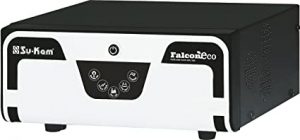 Safe for your sophisticated appliances? Here we are with a Sukam Falcon UPS inverter. When it comes to stability to power supply, this one is excellent, undoubtedly. It can deal with any type of appliance no matter how small or big they are. 
Talk about its looks? It has a beautiful body with a sturdy and elegant finish. There is an automatic Temperature Compensation technology that allows it to maintain the right temperature and prevent heat. Besides, it is one durable option that comes at quite impressive cost. 
Features
This inverter prevents any noise that you might expect. 

You get to choose the battery size as per your requirements. There are 6 stages available. 

It can charge its battery even if there is 90v power available. 

It makes sure your appliances remain safe, even the most sensitive ones. 

This one costs around Rs 6,000. 
Check the cheapest price on Amazon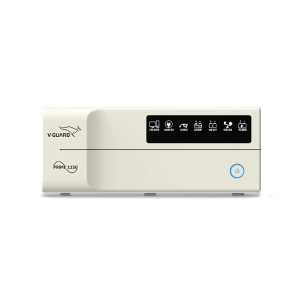 Here we are discussing the most amazing inverters for your house. V-Guard is one great company that manufactures THE BEST inverts and home safety appliances. This Prime 1150 UPS inverter has a fabulous battery and graphical LED icon. 
With V-Guard, you can enjoy your uninterrupted lifestyle as it supports everything except for some really heavy appliances like AC. However, it is still worth having if you want reliable protection, dual-mode operation, and compatibility of battery.
Features
It keeps a backup to prevent any hassle. 

Works best for 8-12 hours.

It updates and alerts you when the water level is at its least. 

You get to control the performance with its high-performance selection switch.

It comes with a cost of Rs 6,000 (approx.)
Check the cheapest price on Amazon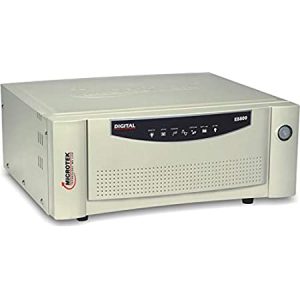 If you are someone who is concerned about money, here is Microtek EB 800 UPS inverter which comes at a very fine cost. We can say that it is a miniature Microtek EB, 800 UPS inverter, with some excellent qualities you want in your home. 
Talking about its qualities, it can work even if the power is as low as 100v. As far as the battery is concerned, it continues working for around 8-12 hours. This one can easily prevent short circuits, overload, and can simply reverse polarity. Besides, all these features come with an intelligent control metal body.
Features
Square inverter with classy metal body. 

There is a smart overload sensor and circuit protector.

It comes with a minimum capacity for 5 fans, 5 lights, and 2 TVs.  

Costs around Rs 4,000.

Works for around 8 to 12 hours. 
Check the cheapest price on Amazon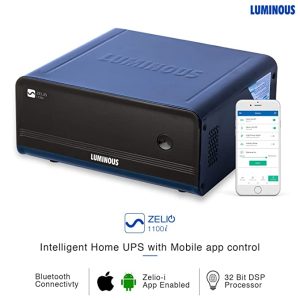 We can see Luminous is one brand that is ruling the market of home inverters. It not only focuses on the basic needs of the user but also goes hand-in-hand with innovation. Similarly, this Zelio+ 1100 inverter is that innovative and digitally advanced inverter you can go for. 
One wonderful thing about this Zelio+ inverter is that it can work great from your mobile phone. How is this possible? Well, it's all because of its ability to connect via Zelio iMobile App and its Bluetooth connectivity. Moreover, It has a battery of 150AH that can even support heavy appliances at your home.
Features
Costs around Rs 6,000. 

This inverter gives a backup time of 8 to 12 hours

It produces no unnecessary sound and prevents extra noise. 

It has really smart and brilliant features as compared to others.

There is a holiday mode that switches it off when not in use.  
Check the cheapest price on Amazon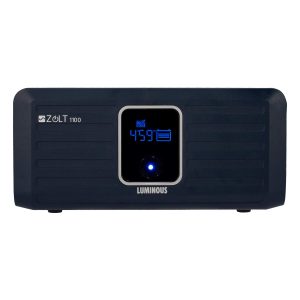 Here is another Smart inverter coming from Luminous. The Zolt 1100 UPS inverter is one incredible inverter with innovative Pure Sine technology. It is best known for its smart and intelligent home UPS technology and a battery that charges super fast. 
This one comes with a 32-bit DSP processor that ensures good backup and appropriate load on the battery. Surely, you will not experience any noise coming from this inverter. What else? It alerts you whenever it goes out of charging time, battery, system faults, and more. 
Features
You will get extra protection because it has MCB external.

There is an in-built safety alarm for better management

You can use the bypass switch in case of emergency

It has eco/UPS mode for sensitive and heavy appliances. 

This one costs around Rs 6,000
Check the cheapest price on Amazon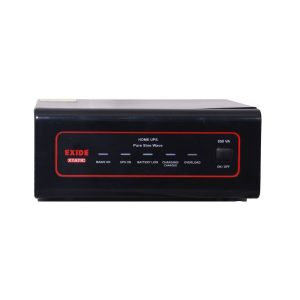 Lastly, we have Exide which is renowned to be one world-class company in India. When it comes to its inverters, they surely leave no point of disappointment. Here we have its Digital Display 850Va SineWave inverter. People love this one because it comes with high protection, a great LCD, a smart sensor, and much more. 
Features
It has an electrolyte level sensor indicator to indicate a low battery.

Its maximum capacity is 580 watts

You can easily change the settings from Mains to UPS or vice versa

This one will cost you around Rs 5,000. 
Check the cheapest price on Amazon
Conclusion
Finding the right inverter can be tough, especially when there is huge competition in the market. But if you know what are your requirements, you can easily find your best inverter for your home on this list. So, pick out your favourite one and struggle no more because of the power cut.