New York Engineer Builds a Distraction-Free Phone with Rotary Dials
Smartphones indeed revolutionized the world when it comes to making calls, entertainment, clicking pictures, and whatnot. Despite having cool features in smartphones that make our lives better, they are also distractions that can challenge one's productivity and time. People are now using their smartphones less for talking than for using its other features for entertainment.
As such, Justine Haupt, an astronomy instrumentation engineer, has come up with a solution. As a matter of fact, she works at New York's Brookhaven National Laboratory and has designed as well as built a mobile with having a rotary dial. It resembles as it is about 40 years old when people in the late 90s used such phone to communicate.
The concept of the rotary dial would seem unfamiliar to the current generation, but for people who have used such phones previously, for it would be a roller coaster ride of memories flooding back.
The story behind the making
As per the website of Haupt, she has provided elaborate details on the story behind the making of this distraction-free phone. The website highlighted that the dial used in the phone was recovered from a telephone of Western Electric Trimline featuring more compact hardware than other phones with a rotary dial.
Speaking of its hardware, the mobile phone uses modern chipsets and they had integrated the dial with a China-manufactured custom-designed board. These systems are stuffed into an enclosure which is 3D printed to support all these systems with safety.
Handing of the mobile phone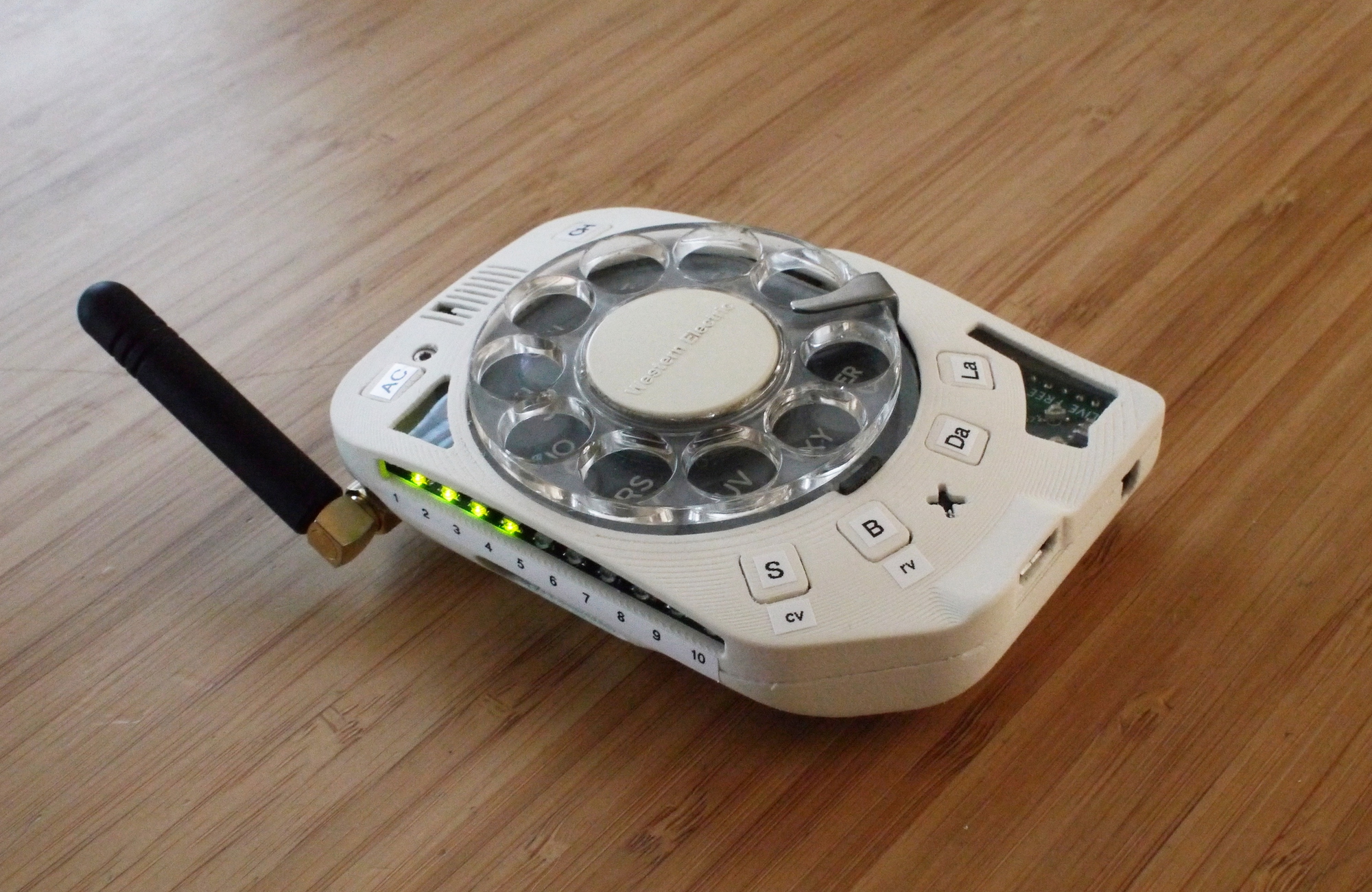 The rotary mobile phone is not pocket-able unless you are wearing some oversized dress. Despite being large in size, it is lightweight and compact as well for you to hold it to your ear. It is somewhat equal in length to a regular phone.
Features
Even though the mobile phone looks primitive, Justine has integrated some cool features that you can find in modern smartphones. For example, it uses a power switch to slide ON or OFF physically, a signal meter of 10-LED, e-paper screen that is curved showcasing two sections to display information such as missed calls, shortcut buttons that are programmable so as to call specific people.
The engineer, Haupt shares the photos of the Rotary Cellphone along with links and schematics of original files with design information. She has released the materials as open-source that allows people with technical expertise to access the information and build such a mobile phone on their own.