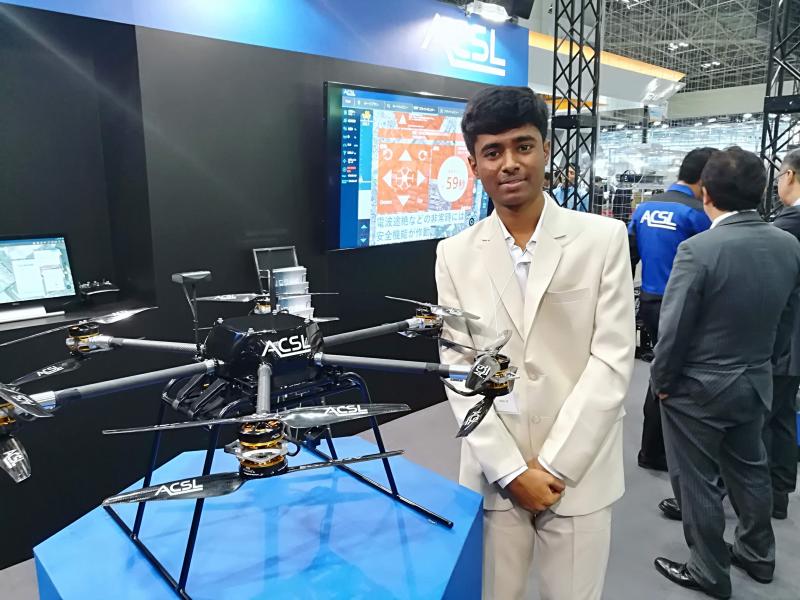 Karnataka Boy Clinches Gold in Japan at the International Robotics Exhibition, Makes India Proud
Prathap NM from Mandya district of Karnataka, India won Gold Medal at the International Robotics Exhibition that held in Japan in December 2017. Prathap, then 18-year old, crafted a drone from e-waste in a low cost with a goal to offer relief in the areas that are affected by the disaster. The drone is capable of capturing images as well as transporting certain relief materials.
With this big win, Prathap was known by the name of Drone Scientist of India and was no more the same village boy sleeping at bus stands, skipping meals so as to fund projects, and walking miles for tuitions. At present, he has crafted around 6 hundred drones to fulfil so many different purposes.
With the passage of time, Prathap continued receiving recognitions, accolades, and invitations from several universities across the globe along with some lucrative opportunities for employment.
The Journey towards Drone innovation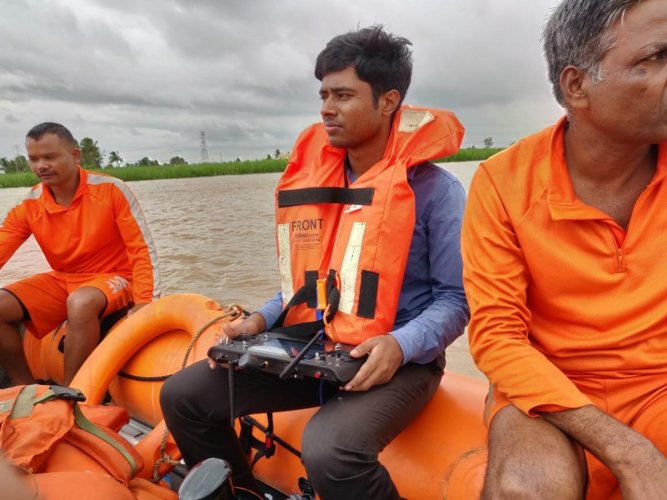 Prathap's passion for drone kick-started when he saw drones on TV for the very first time one day. He says that the drone reminded him of eagles. Further, at that time, he was in class 10 with no access to the internet or a smartphone. So, he started to work as a sweeper in a cyber café without the knowledge of his parents. All he could get was to browse the internet in return for his service for nearly 45 minutes. According to Prathap, right then his curiosity started taking wings when he discovered some of the basics of how to make a drone but the next biggest challenge was to arrange the parts of drones.
According to the now 22-year boy from Karnataka, since he did not possess the money to buy parts like motor, wires, motherboard, and so on, he turned to electronic waste. When he learned about the materials and earned expertise, he then came to Mysuru to pursue BSc. With so many hurdles, trials and errors, he finally succeeded in flying a drone above 1000 meters and then he never looked back!
Prathap then won the Albert Einstein Innovation Gold Medal at International Drone Expo in 2018 that was held in Germany. He visited 87 nations within 2 years for various internships and gave lectures on drone technology and its application in real-time.