Top 5 Electric Curd Maker in India 2020
Yoghurt/Curd is a great way to get many nutrients. It boosts the immunity system and is good for bones. You can purpose curd into yoghurt, frozen yoghurt, parfaits and so on. Both curd and yogurt take around 10 to 12 hours to be ready under most climatic conditions. Since it takes so much time to ferment and be prepared, yoghurt makers help make the process less tedious and maintain a suitable temperature for fermentation. Yoghurt makers can help in fermenting both curd and yoghurt. It is among the top necessities of a modern-day kitchen. We have listed the five best Electric curd/yoghurt maker appliances in India. These are affordable and convenient products, handpicked to suit your requirements as a customer.
Top 5 Electric Curd Maker in India 2020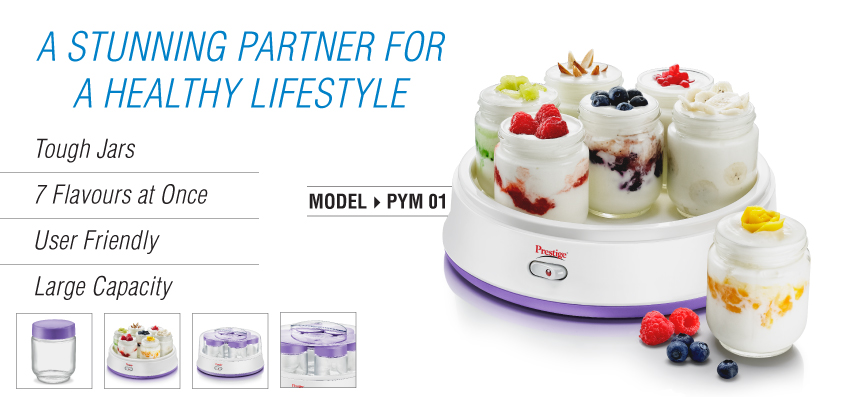 The Prestige Yogurt Maker is a highly recommended electric Yogurt Maker. It comes in cool lavender and white colours. This curd maker makes the process of making curd effortless and hassle-free. It takes about six hours at max to make curd in this curd maker. The product comes with 7 Tough Jars so you can easily make seven flavours at once if you desire. The capacity of the Prestige Yogurt Maker is 1.4 litres. It comes with a recipe book to help you experiment with creative recipes.
Made in India
Warranty: 1 Year
Product Dimensions: 12 x 13 x 13 cm
Weight: 1.24 Kilograms
Check the cheapest price on Amazon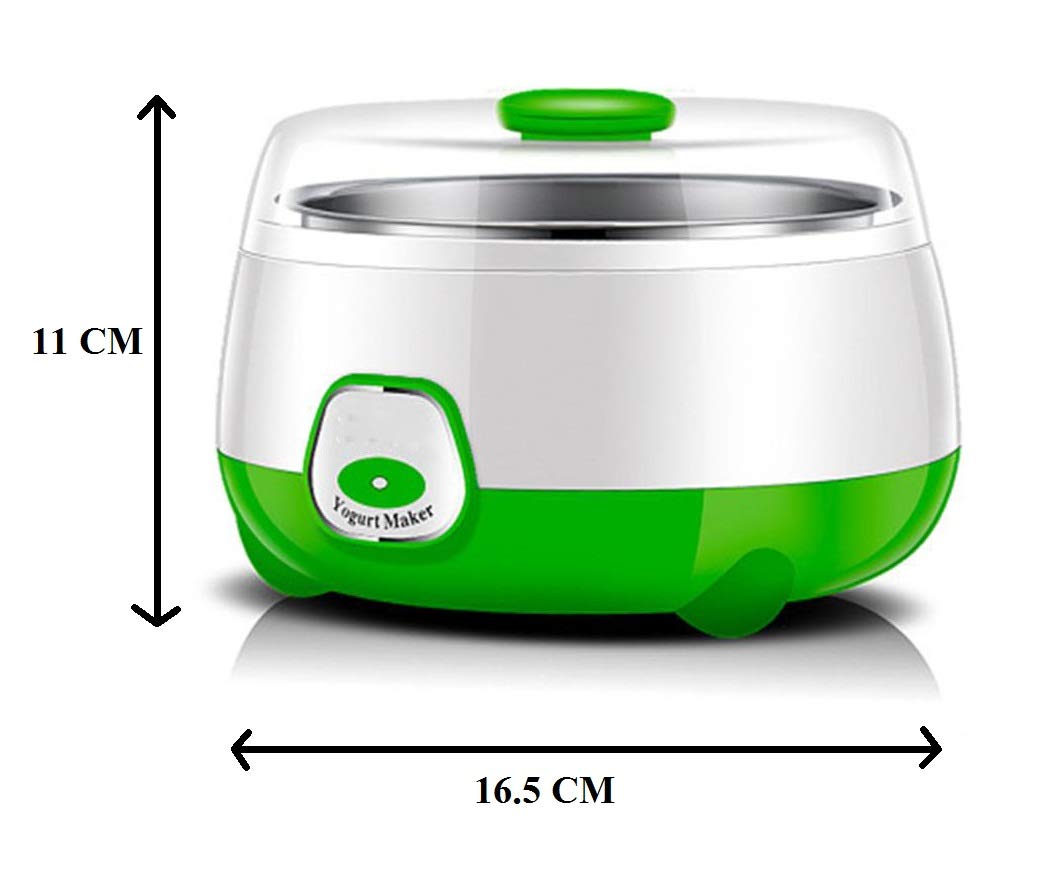 HSR Portable Electric Yogurt Maker comes in several different colours and has a capacity of 1 litre. It is also a very positively reviewed product. The non-electric parts of the product are dishwasher safe, and it has resistance from high temperatures too. The functioning is simple, and the product is compact. You can use it to make yoghurt and rice wine. It works on 15 watts of power which means it is quite efficient. The parts of the product are reusable and are made from food-grade plastic, so they are free of BPA and PVC. The product is very light and convenient to use. However, it does not come with any warranties.
Made in Vietnam
Product Dimensions: 17.6 x 17 x 11.8 cm
Weight: 440 Grams
Check the cheapest price on Amazon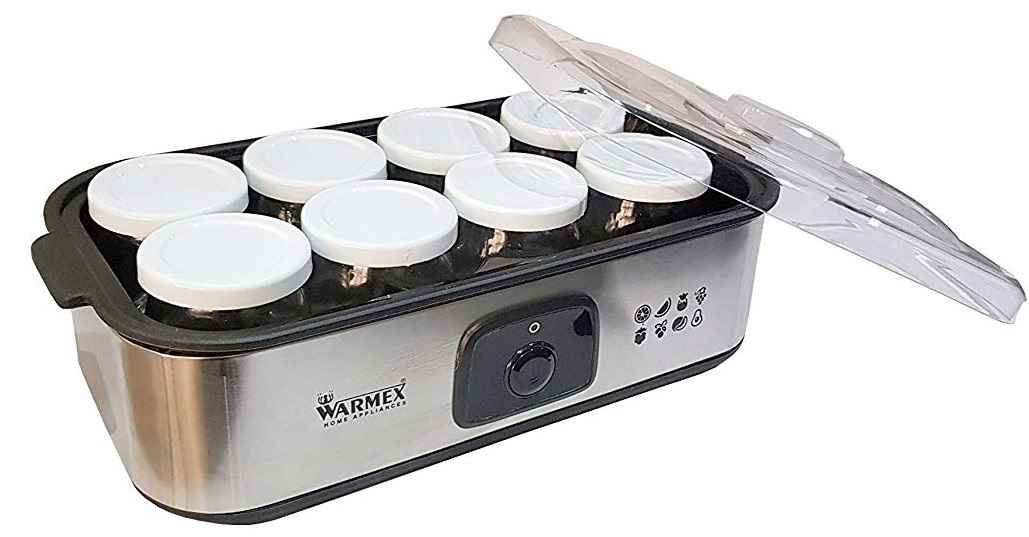 The Warmex Glass Electric Yogurt Maker is a notable mention due to its unique design and superior quality. The yoghurt maker's structure is such that the heat is distributed equally to keep the lactobacillus activated.
The PTC Heating Element is responsible for safe operations and low power consumption. It comes with eight premium glass jars to enable allocation of flavours and customisation of taste. The product is not dishwasher safe and must only be washed after it has cooled down. It consumes 20 watts of power, and 230 Volts is required in voltage.
Made in India
Warranty: One Year and additional three months on registration
Product Dimensions: 36 x 18.5 x 14 cm
Weight: 2.3 Kilograms
Check the cheapest price on Amazon
4. Libra LYM01 1-Litre Yogurt Maker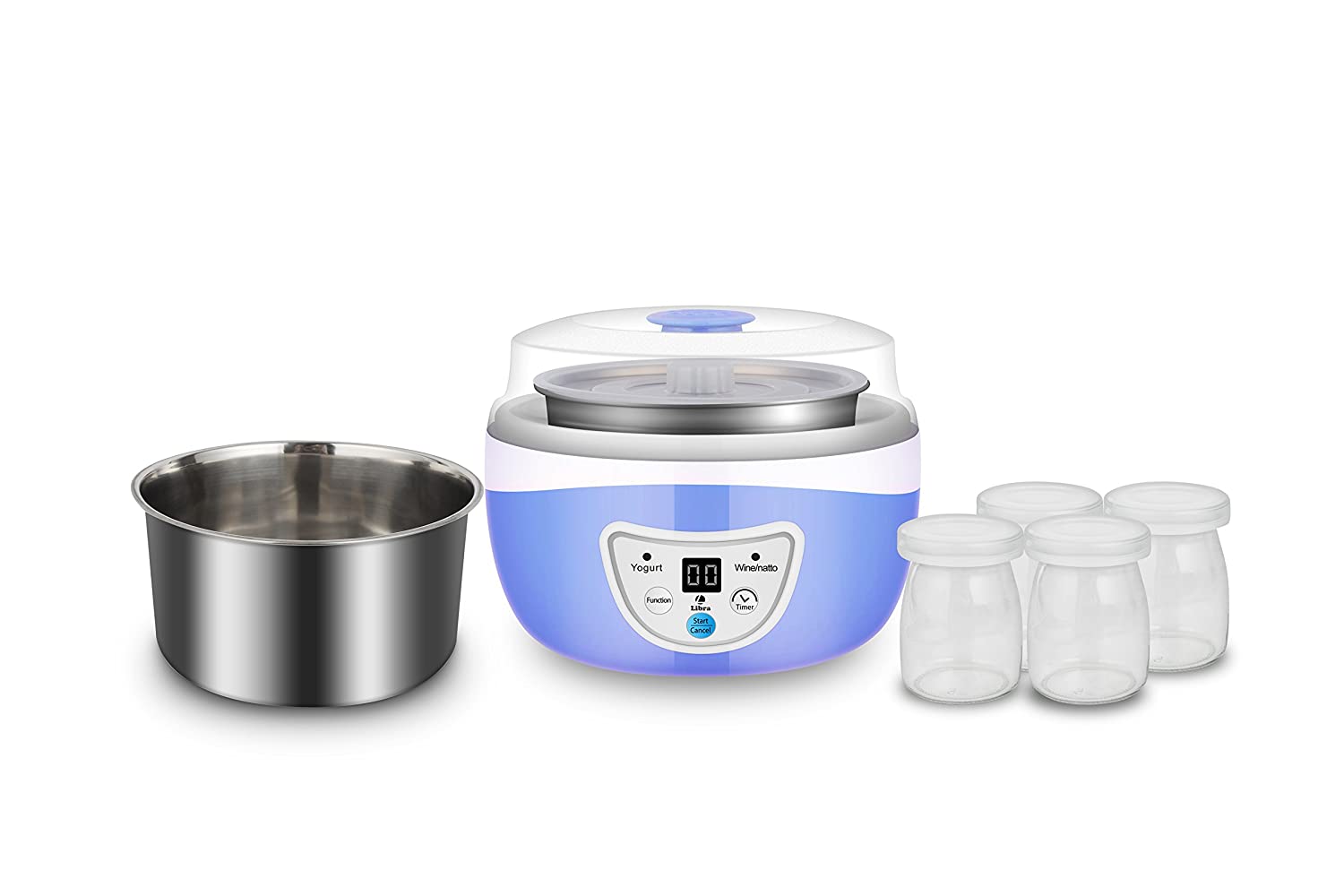 The Libra Yogurt Maker is an electric digital yoghurt maker with a 1-litre capacity. It also consists of four jars if you desire to make yoghurt in different favours. These are glass jars with lids. It takes 6 to 10 hours to make yoghurt with this appliance. It consumes 15 watts of power. The device is also very safe and sturdy for the users. The design is engineered through aerodynamics, and it is made of high-density food-grade plastic. It also has the anti-lock braking system for maximum safety. It has a digital panel of control in the front for the ease of use. However, it is not dishwasher safe.
Made in India
Warranty: One year
Dimensions: 8 x 8 x 7.2 Centimeters
Item Weight: 1.3 kg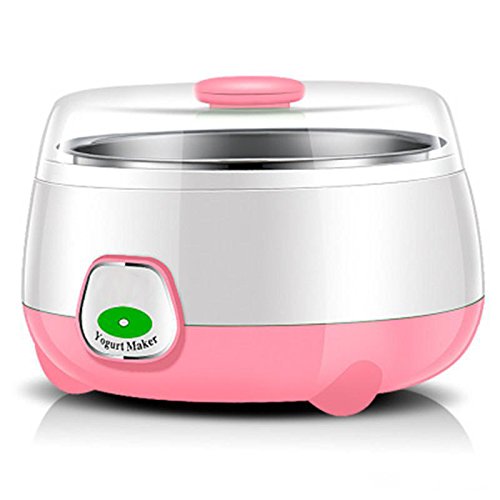 This HSR Automatic Yogurt Maker comes with some of the most advance safety and design features. It is affordable and well endorsed by its users. It comes with Triple Thermostatic System that helps in maintaining appropriate temperature for the curd in any climate. It has the Double Seal Fermentation to secure the fermenting process of the yoghurt in the appliance. The Stainless Steel Liner works as an insulator and reduces the heat transfer. It uses food-grade plastic and hence it is free of PVC and BPA.
Made in Vietnam
Dimensions: 17 x 17 x 12 cm
Item Weight: 440 Grams
Check the cheapest price on Amazon
Conclusion
Curd Makers are a great add-on to your modern-day kitchen. These are useful appliances and help in saving a lot of time. According to my review, the Prestige Yogurt Maker PYM 01 is one of the best products available at a reasonable price. It is highly endorsed, and its users have positive feedback largely. There are many more products in the market at the higher end, yet these are the best products at the best prices.