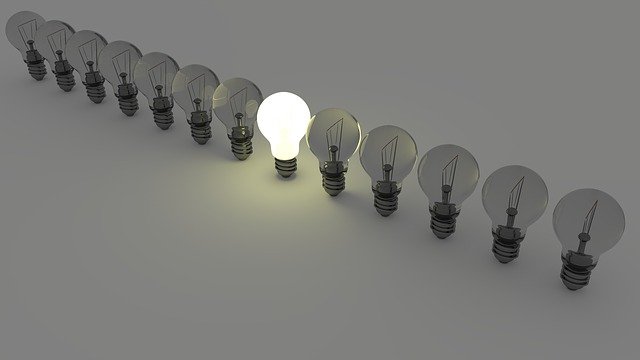 10 Best Rechargeable Emergency Light in India
When we hear about emergency lights, the image of no electricity at home comes to our minds. But do you think that's the only reason why we need the best rechargeable emergency light? Maybe not. 
What if you are going on a trek or something, or what if there is an emergency like a fire. Are you still going to use your mobile flashlight? Maybe not. That's why you need to have a good quality rechargeable emergency light with you. 
We know that it can be pretty hard to find the best quality lights. Especially when there is such a huge variety of options available out there in the market.
Don't worry because we are here with amazing options for you. These are based on readable prices, excellent battery life, renowned and trusted companies, and everything you need in your ideal product. 
So, without any further ado, let's start with the list of Best Rechargeable Emergency Light. Read on.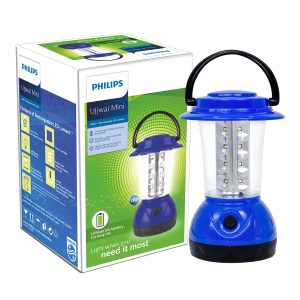 Let's begin this list with one of the most famous brands that give you fantastic household products. Philips is now a rising brand with everything a person needs in his house, like this mini (tiny) Ujjwal Lantern. A traditional Lantern turned into a modern one. 
When I say it's mini, don't think it would be something that won't stand up to your expectations. This one is compelling because of its 16 LED bulbs that give you pretty impressive results. It takes about 4 hours to charge fully and works for similar hours. So, you can say this is for short use. Besides, it consumes like 2w of power, not too much burden on your electricity bills. 

Features of Philips Ujjwal mini:
360 degree light

1200 mAH battery

It has a bulb with 100 lumens

Comes with a warranty of 6 months

It is 10 centimeters long

Works with 4 watts battery

Takes about 4 hours to charge completely

Costs about Rs 900. 
Check the cheapest price on Amazon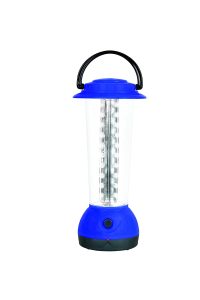 As the name suggests, this one is the large version of the previously mentioned rechargeable emergency light. Again, this is one of the most bought items of Philips that you'd probably see in many houses. Philips Ujjwal Plus will surely be your buddy to say bye-bye to darkness with the utmost safety + excellent supply. 
This emergency light has a 360 stage mild with a glossy look and comes with a plate reflector. There are 32 LED bulbs in this one that will illuminate your room. It has this top holder to give you more options like increasing lighting and visibility. Moreover, the metal plates with silver looks are there to give you that admirable brightness. 

Features of Philips Ujjwal Plus:
It has 32 LED lights

Works with 250 lumens

Safe and long-lasting light sources

360-degree lights

Comes with a warranty of 6 months

It works with 240 watts

Weighs 500 gm

It has a length of 10 cm.

Costs around Rs 1100
Check the cheapest price on Amazon
3. iBall 8430 emergency light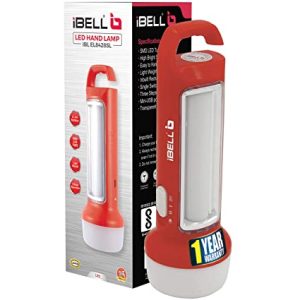 Here we are with another best-known brand for your emergency rechargeable light- iBall. This company produces the most versatile products like this one. Its 8430 emergency light is made with its quality to deliver that high-beam light you have always wanted. 
No matter where you are using this light, it stays put and all thanks to its long battery life. Talking about the battery, this one is a fantastic circuit trend because it says NO to overcharging. You can say that it is seamless and hence fits anywhere. Furthermore, you will love its design that has this beam board angle that simply extends its reachability. 
Features of iBall Emergency light:
Takes around 10 hours to charge

It has a sealed acid battery

High battery modern light

Gives you natural light for your eyes.

Weighs 620 gms

Has an LED tubes

It is 30 cm long.

Costs around Rs 1,100.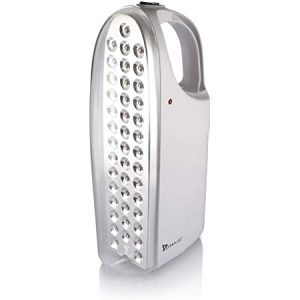 Remember those ads we often see on TV about how top-notch Syska products are? Precisely this is the reason why people love this brand so much. It obviously manufactures some world-class products, especially lights. Hence, this Syska EML 4262 light. 
Here's more about it. This syska light needs to deal with those sudden power cuts as it has many conveniences in one device. This one has 48 bright SMDs with a capacity to light a medium-size room to the fullest. It works for straight 15 hours on dim light settings, whereas for 8 hours when lit brightly. 

Features of Syska EML light:
It has 48 bright SMD lights

Takes about 12 to 24 hours to charge

Works for 15 hours on dim light

It has a 6V 2Ah lead-acid rechargeable light

Costs around Rs 1300. 
Check the cheapest price on Amazon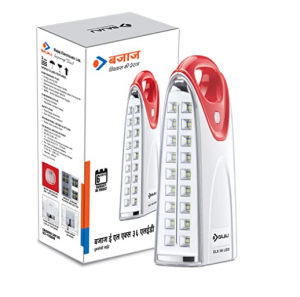 Bajaj is not only known for its scooters anymore. Well! Not just finance but also its products including lights. Undoubtedly, Bajaj is renowned for producing some durable and best-quality products, such as this 36 LED emergency light. 
This light has many settings, like shifting from bright to normal light. So, it somehow gives you a chance to set the light as per your preference. This one is more of an energy-saving light with remarkable SMPS technology. What is that? It helps you prevent that fast battery from draining and overcharging. So, pretty good product with excellent battery life. 

Features of Bajaj LED light:
It has a height of 28 centimeters.

There are 36 LED lights

-6V, 4.5Ah Lithium-ion battery

Takes about 5 to 6 hours to charge.

Has a neon indicator on/off switch.

It weighs around 2 kgs.

It costs around Rs 2500.
Check the cheapest price on Amazon
6. DP 7103 emergency light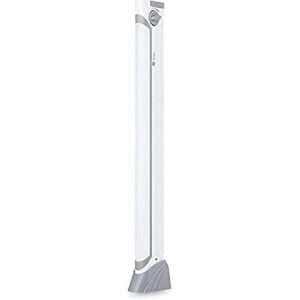 Here is another awesome one. This 7103 SMD LED light is from DP, which is one of the underrated brands you will ever find in India. You can say that this one requires minimum maintenance. In return, it gives you durable performance with an amazing battery.
This one has a lead-acid battery which gives you more charging, like 500 times. Sounds unbelievable. This isn't just it. Its battery drains pretty slowly as compared to other lights. Besides, it has a lightweight and quite a compact body which makes it a lot easier to handle. 
Features of DP 7103 Emergency light:
It works with 6.6 watts 

It operates with 100-240 voltage.

There are 66 SMD LEDs.

It has a battery of 2500 mAH.

Soft light lampshade.

Very cheap, it costs around Rs 600.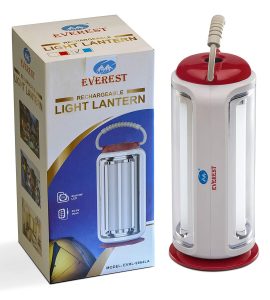 Here is another one by one of the best brands out there, Everest Rechargeable light. This one is more in the shape of a traditional Lantern but with 60 LED lights. These 60 small lights, spread in the 360-degree pillar, are really bright enough to illuminate a large room. 
Let's talk about its awesome battery. This light has a life expectancy of about 50,000 hours, which approximately like five years. Isn't that amazing? It literally gives you the guarantee of working for that time. Its battery supports the light for 15 hours when used in full bright setting and 20 hours in dim light. Obviously, you get to adjust it as per your needs. However, the battery takes about 10 hours to charge fully. That is amazing. 

Features of Everest LED emergency light:
Comes with a high-quality lithium battery

It takes about the rechargeable time of 8-10 hours

Meant for study and kitchen light.

Weighs around 500 gms

Costs Rs 1000. 
Check the cheapest price on Amazon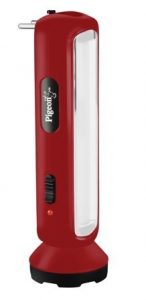 Household goods? Have Pigeon, which is one great option for all your house needs. Like this Radiance LED Torch with awesome design. Yes! You would be wondering that it is a torch, but it is more of a torch-cum-light that you can charge. There is a sliding button that you can use to shift the setting from torch to light. 
This one is suitable for a small room or a dormitory kind of thing. Instead of charging this one, you can easily use it as a light. What do I mean by that? There are some non-rechargeable power cells to this that give you relief from constant charging. This is a new feature to this Pigeon radiance function light. 

Features of Pigeon Radiance LED torch:
Weighs around 400 gms

Has a height of 15 cm

Costs around Rs 600. 
Check the cheapest price on Amazon
9. Wipro Amber Rechargeable LED lantern
.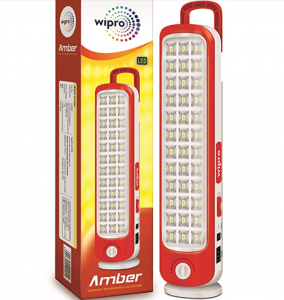 Next up, we have this awesome 36-LED light lantern by Wipro. This is one of the best compact designs, which makes it a lot easier to use. Besides, it is perfect if you are going camping or something. Simply place it in a corner and get the bright light to illuminate your room. 
The design of this Lantern is nothing like what Everest has. This one is more of a rectangular and vertical light with LED bulbs attached in the front. Besides, the battery of this lantern has a power of 3000 mAH. That makes it work for long hours, say 8-10 hours, once appropriately charged. 
Features of Wipro Amber Rechargeable light:
It weighs around 600 gms.

There are 36 LED lights

Works for 20 hours in dim light

Takes 10 hours to charge fully.

There is a 3000 mAH battery

It needs 240 voltage power. 

Costs around Rs 1100.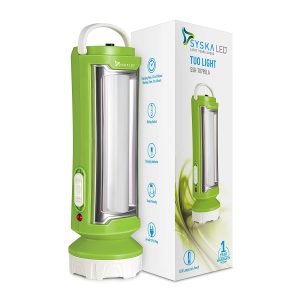 Another best travel-friendly emergency light. This Syska Tup Portable lamp has a gorgeous design and a compact body. Slim body + that handle on the top makes it a lot easier to carry it around. The best thing about it is that it spreads out light evenly. No sharpness, just smooth light. 
Now, here is more to it. This one has an indicator that alerts you when it exceeds the charging level. Especially when there is a power cut. The light works for around 3 hours, but the torch works for 4 hours. It is easy to access via its sliding switch. 

Features of Syska Tup Portable lamp:
It works for 3 hours + 4 hours torchlight

Takes around 10 hours to charge

There is a 1N bulb

It works with 7 Watts 

Costs around Rs 400 (pretty cheap). 
Check the cheapest price on Amazon
Conclusion
Now that you have the list of all the best rechargeable emergency lights get the perfect one for yourself. These are pretty reasonable and will get you the results you are expecting.