A New ultrathin Carbon membrane can produce 100x more Power from Seawater
Chemists from Leiden have formed a new ultrathin carbon membrane which is just a millimetre thick but can generate 100 times more power than the best membranes can from seawater. The chemists have published these findings and creation in Nature Nanotechnology.
The membrane is ultra-thin and porous
Image Source: Medium.com
When saltwater meets freshwater, there involve an exchange of particles including salt. On placing the membrane in the water, it can harness energy out of these particles while their movement from one side to another.
In fact, a similar process is also favourable for desalinating seawater. The creation of such membrane can generate power 100 times greater than any classic membrane and prototypes are known in the field of scientific literature.
The amount of power generation depends upon the thickness as well as the porosity of the membrane used. Researchers were successful in creating such a membrane which is carbon-based having both the characteristics of being ultrathin and porous. As a result, this membrane is capable of producing a greater amount of energy as compared to other membranes known at present. It is because the other membranes are either thin or porous but they are not both.
In order to create this membrane, Leiden's Gregory Schneider and Xue Liu spread oil molecules in a very large number on the surface of the water. These building blocks of molecules then started forming a thin layer. On heating this film or layer, the molecule was locked in their place and created a porous and stable membrane.
According to the researcher Xue Liu, this new membrane can be modified or adapted as per specific requirements. He says that the membrane that they have created has the thickness of only 2 nanometers and it is even permeable to the molecules of potassium or potassium ions. And he added that they can also modify its properties with the use of different building blocks of molecules. This way, Liu says they can adapt the membrane and make it suitable for various needs.
The membrane's similarity to Graphene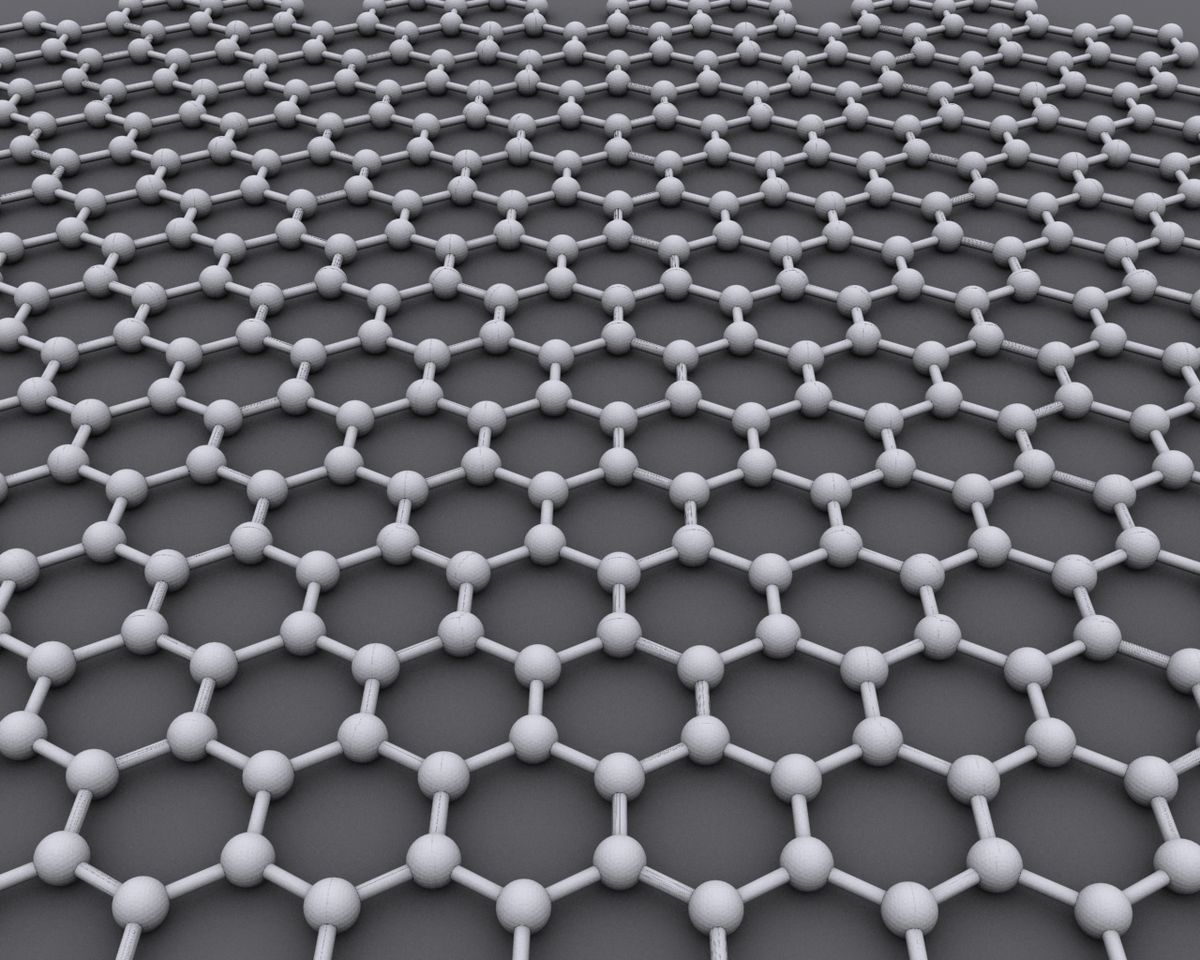 Image Source: Wikipedia
The new ultrathin carbon membrane has some similarity to graphene. As a matter of fact, graphene is a large and flat membrane which is formed of carbon atoms, as shown in the picture above. On the other hand, the other researcher of the new membrane Gregory Schneider says that the new membrane has a different category.
According to Schneider, while creating a membrane, many researchers start off with graphene, a very thin membrane but not a porous one. He added that after this, they start punching holes in the membrane to increase its permeability. But what they did in their experiment is just the reverse; they assembled small molecules first and then they built larger porous membranes using those molecules. However, this new membrane has some imperfections as compared to that of graphene but these imperfections give the membrane its unique properties.
Furthermore, Schneider says that the aim behind this creation is to form better catalysts. With this new membrane's discovery, the new possibilities open up for more power generation, building fuel cells with more efficiency, and desalination.