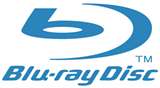 Blu-ray Movies Now Affordable. Players? Not So Much.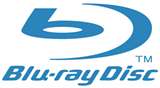 An Amazon promotion good through June 9 has over 100 Blu-ray movies in the $14 to $20 range (with many around $14-$15). I thought this would be a good time to revisit getting into Blu-ray. The last time I checked out Blu-ray pricing on Amazon (my quick and dirty benchmark), the Playstation 3 was still the best deal.
That's now a little debatable, but not really. At the time, the $400 PS3 price tag was lower than other players that weren't also a gaming system. Now, Amazon has several Blu-ray players under $400 with the least expensive floating around $339. Still not even close to good enough, though. I'd take the PS3 for $60 more.
But even then, I don't necessarily want a PS3. And I'm now used to the next generation of DVD players being priced in the $100 to $200 range thanks to HD DVD. If Sony's plan is really to increase Blu-ray market share to 50% by the end of the year (that is, for Blu-ray to sell as well as regular DVDs), the company at least needs to half the price of its current best deal.
I'm not sure which company looks worse at the moment. Is it Sony by asserting such an aggressive goal while doing nothing to achieve it? Or is it Blockbuster with its whopper of an idea for movie download kiosks in stores? You decide.
For those who already have a Blu-ray player, here are some picks for movies that are pretty good and a good deal:
$14.95 – Big Fish [Blu-ray]
$14.45 – The Last Samurai [Blu-ray]
$15.95 – GoodFellas [Blu-ray]
$15.95 – Memento [Blu-ray]
$15.95 – A Knight's Tale [Blu-ray]
$16.95 – Syriana [Blu-ray]