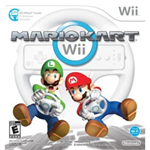 Paul's Soapbox: Vista Gadgets, Mario Kart, and Kevin Rose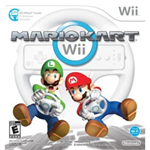 Paul's Soapbox is a regular feature of TechConsumer where I sound off on various tech topics/products that I'm interested in (or hate). This is just my $.02, so consider yourself warned. This week's subjects? Vista, Mario, and Kevin Rose…
For all the Vista users out there, I recently stumbled across an awesome program for the Vista Sidebar. It is called Amnesty Generator, and basically it will take the code for any web widget (think Google Gadgets, ESPN, etc) and turn it into a Vista Sidebar compatible gadget. It is a simple program, but works great; I use it to display the NBA.com live sports scores on my desktop. Check it out. There is also a Mac OS X version, but I have not used it.
Next up on the block is Nintendo's forthcoming Mario Kart release for the Wii. Forget Zelda or Metroid, Mario Kart may be the most important franchise Nintendo has made in the last decade or two. All three people Everyone who had a N64 or Gamecube had Mario Kart; it is probably the only game I really played on Gamecube. It single handedly kept Nintendo in the console business, IMHO.
The formula is simple, easy and fun racing antics for you and your friends. Really it is about playing with others and yelling at them when they use a power-up on you. "Damn you Carl! That was the luckiest turtle shell ever!" The problem is that Mario Kart for Wii will not have voice support for online play (of course you can still taunt in person :)).
Maybe it is just me, but I don't get it. Why doesn't Nintendo come out with a headset for the Wii (it uses Bluetooth after all)? They made a steering wheel for Mario Kart, and I would think that another accessory to buy would fit perfect with Nintendo's current accessory fetish strategy.
Mario Kart online won't be half of the fun it could be with voice support. I understand that they may be concerned about the unwanted jagged words you often hear on Xbox Live, but limiting voice chat to friends-only by default would take care of that. When I read posts like this of people using Xbox 360s to do voice chat while they play Wii games, you know something is wrong.
image Lastly, and certainly not least, why do people care what Kevin Rose says or does? (This is a real question, feel free to comment). I know he runs a website that is almost as popular as TechConsumer (ha!), but really, why do people care? It was the Kevin Rose 3G iPhone rumors post about back-to-back webcams that really pushed me over the edge. It got coverage on AppleInsider, Gizmodo, Techmeme, and of course Digg.
Kevin Rose has had one good idea in his life so far (which appears to be easy to copy and make better), and that's it. Digg initially thrived under the so-called "wisdom of crowds" but it is now languishing under "mob rule." Interestingly enough, the mob has a fancy for Paris Hilton, all products from Apple, and stupid ugly cats (and squirrels). More people on Digg read what Kevin Rose says than what Ben Bernanke says (even with this "recession"). Rose's predictions were way off on the iPhone 1.0, so why would I listen to him now? He doesn't work with or for Apple (actually his business relationship is closer with Microsoft).
So again I ask, why does anyone listen to Kevin Rose? If you can actually give me a good reason why, I'll be surprised.