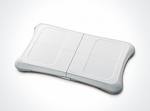 TC News: Wii Fit Unvelied, Amazon Now Prefers Blu-ray, Top Tech Companies Create Gaming Alliance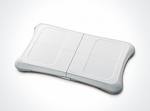 TechConsumer News is a feature we started out of a hobby of tracking the latest happenings within the consumer related technology sphere. The goal is to provide a concise, compiled overview of the most intriguing stories from the last few days. Feel free to give us feedback or send us tips. If you like what you find, you can subscribe via email or RSS.
Here's the latest in TechConsumer news:
Nintendo announced plans to ship a new exercise product called Wii Fit on May 19 (in the U.S., already out in Japan). It comes with a weight-and-motion sensing device called the Wii Balance Board and will sell for less than $100. It will measure your shifting weight and walk you through exercise routines.
According to Reggie Fils-Aime, president of Nintendo's U.S. division, "Wii Fit is all about breaking the definition of videogaming, about something that keeps you and your family fit and engaged." Nintendo has already sold 1.4 million copies of Wii Fit in Japan in just the past few months.
Amazon.com has followed other retailers and announced a preference for Blu-ray hardware. "The high-definition landscape is rapidly changing, and consumers are looking for guidance on how to make the best high-definition buying decisions," said Peter Faricy, vice president of movies and music at Amazon.com. He continues:
"Our customers have clearly voiced their support for the Blu-ray format. Blu-ray titles have increased from just over half of our high-definition sales to over three-quarters of our high-definition sales since early January. In order to best serve our customers, Amazon is recommending Blu-ray as the preferred digital format and will continue to carry the 'Earth's Largest Selection' of Blu-ray products." Also, for those with plenty of spare time, Wired explains the rather lengthly process of converting HD DVDs to Blu-ray.
Some top technology companies, including Intel, Microsoft, Dell, and Advanced Micro Devices, decided to form the PC Gaming Alliance, a group that plans to promote the PC as a gaming platform. Other PCGA members include Acer, Epic, Nvidia, and Razer USA. According to a press release, the alliance plans to "accelerate innovation, improve the gaming experience for consumers and serve as a collective source of market information and expertise on PC gaming." But some are not very convinced that it will amount to much.