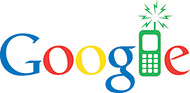 Google Testing Infrastructure In Case It Wants to Become a Wireless Carrier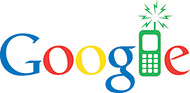 The Wall Street Journal has the latest on Google's cellphone plans via its usual mix of industry analysts and "people familiar with the matter." Apparently, Google has already erected transmission towers all over its headquarters and is operating an advanced high-speed cellphone network under a test license from the FCC. Prototype cellphones with Android software (Google's previously announced mobile platform) are currently running on it.
The idea is that Google is actually considering building and operating a wireless network that would provide consumers an option that is faster and cheaper than the AT&T's and Verizon's. But, of course, this news comes with all the standard disclaimers revolving around the fact that it's too early to tell what the search giant will really do.
The dates to watch: December 3 and then later in January. The first date being when Google has to officially state its intent to bid for cellphone airwaves via an auction hosted by the FCC, and the second date being the actual date of the auction. Google may still partner with other companies, but the company is preparing an option whereby it would buy the space on its own. The number being thrown out currently (that is, money Google is reserving for this) is $4.6 billion or more.
A Google spokesperson was quoted using fairly generic rhetoric, "Our goal is to make sure that American consumers have more choices in an open and competitive wireless world." But then more sources were used to explain that if your cellphone service were to be with Google, the company would provide you a way to use any cellphone or application you'd like, plus an easy way to switch carriers.
Although, some are skeptical as to how Google could handle consumers in the real world. As popular as Google is, it's not really for any customer service reasons. Need help with a popular Google service like Gmail or Picasa? Google points you to a discussion forum and has no direct email support, let alone phone support. Perhaps Google needs to test a customer service infrastructure alongside its new mini-cellphone network…